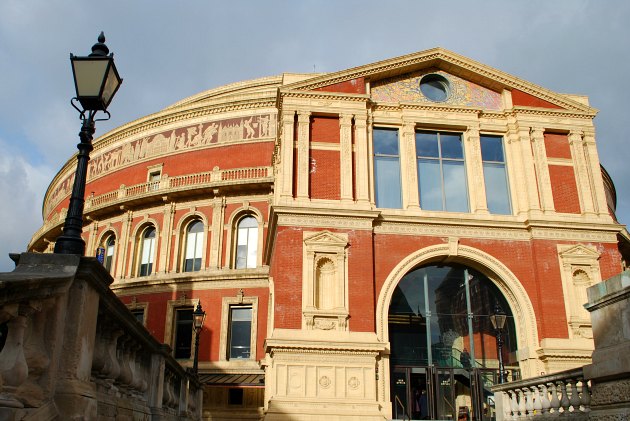 The Royal Albert Hall is a beautiful, multi purpose theatre and concert hall which was devised by Prince Albert himself. His vision was to create a venue which could hold everything from orchestras to a circus and although the building has been doing just that since 1871, sadly he never saw it completed. The best way to explore this building is to take one of the guided tours which we enjoyed.
We were slightly disappointed that apart from a brief visit to the Royal reception room, the standard tours don't really go "behind the scenes", focussing instead on the public areas of the hall. The Royal Albert Hall tour runs every day except Wednesdays from 9.30am to 4.30pm. Sometimes tours are cancelled because of matinees, so check with the hall which tours are running when you want to go and it's advisable to book advance. An adult tour is £12.75 (2016 prices) if you buy in advance but annoyingly photographs are not allowed inside the building. Whilst we can understand flash photography being banned, the refusal to allow any photography at all seems to be just about selling their own pictures!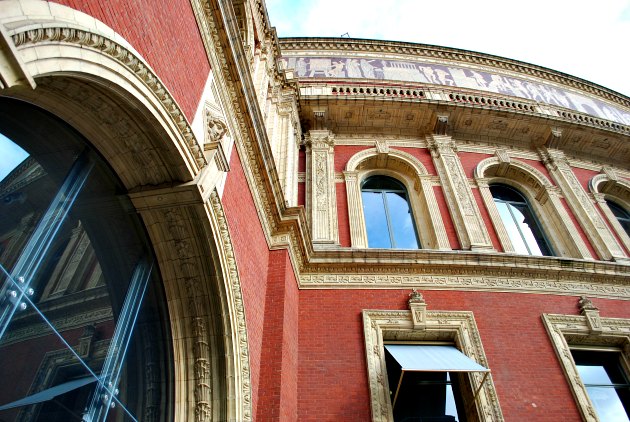 The Royal Albert Hall does occasionally offer a "backstage" tour which does go behind-the-scenes but these are rare.  The Royal Albert Hall tour is included in the LondonPass.
LOCATION & CONTACT
Address: Royal Albert Hall, Kensington Gore, London SW7 2AP
Tel: 0845 401 5045 (in the UK)
The nearest tube stop to the Royal Albert Hall is South Kensington, but there's a 15 minute walk to get there.
MORE ON THE ROYAL ALBERT HALL
Royal Albert Hall – Official Website
Royal Albert Hall – Wikipedia
LondonPass – Includes free entry to the Royal Albert Hall
Hotels near the Royal Albert Hall – Great rates from Hotels.com
More hotels in London – Massive discounts from Expedia
Books on the Royal Albert Hall – Amazon.co.uk