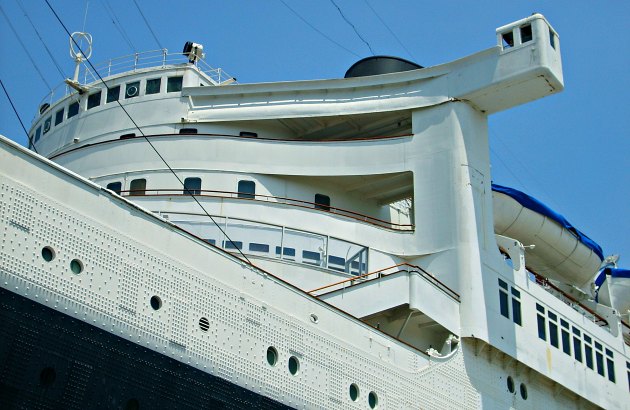 The Queen Mary is a historic transatlantic ocean liner, which is now moored as a museum at the end of Highway 710 in Long Beach. It's a fascinating insight into what ships like this were like in the heyday of travelling in luxury to the US by sea. In fact, if you've ever wondered what the Titanic might have been like, the ship will give you a clue. Your tour around the Queen Mary is self guided and we enjoyed walking freely around the decks and engine room. However, you can't help feeling that the whole thing could be done better.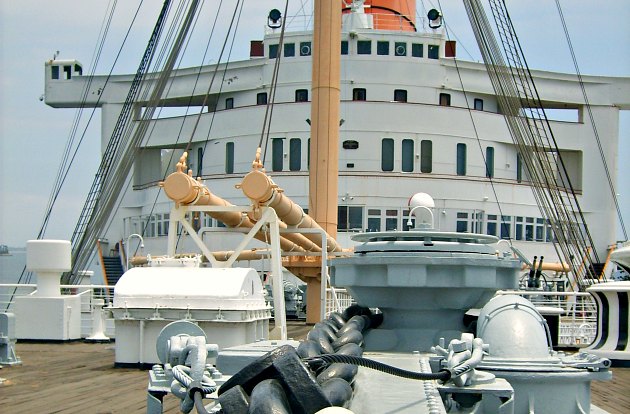 There are a range of tours you can take on board the Queen Mary from the basic self guided Audio Tour to the Haunted Encounters Tour. There is also a tour which focuses on the role of the Queen Mary in WW2. The Queen Mary is open for visitors from 10am to 6pm daily. Basic admission is known as The First Class Passport which costs at the box office $36 with reductions for seniors and children (2016 prices) but you can save money by buying advance here. This ticket includes the self guided audio tour around the ship and admission to the ghosts and legends attraction. There are a range of admission prices which include further attractions and exhibitions.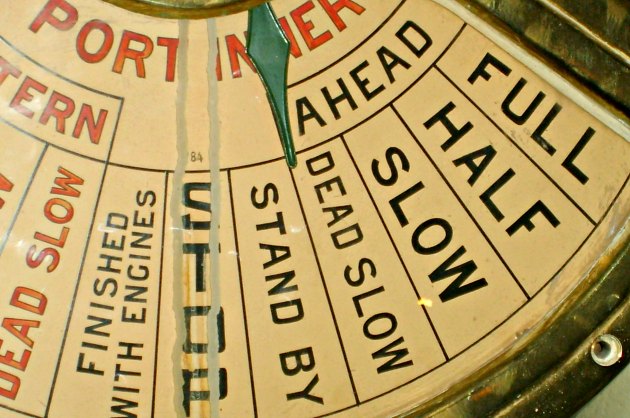 The Russian B-427 Scorpion submarine moored alongside is fascinating! It does feel a little cramped though, especially when there are lots of other visitors, but if you've never been on board a submarine before, we'd recommend the experience. You get to see everything in a series of interlinked rooms including the torpedo tubes.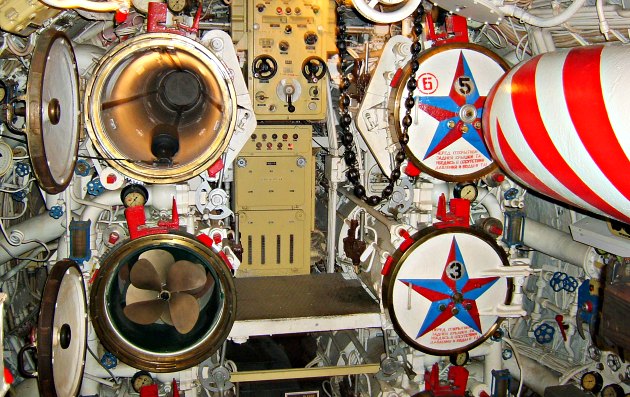 The Queen Mary is also a hotel! You get to stay in the original cabins so it's a sort of cross-over between a hotel stay and a   visit to a tourist attraction. Hotel guests get access to many areas of the ship but don't have to pay the prices that visitors do. You can check out rates for staying on the Queen Mary here. We should stress that we have never stayed here, so we recommend that you check out the customer reviews section, before you book.
LOCATION & CONTACT
Address: The Queen Mary, 1126 Queen's Highway, Long Beach, CA 90802
Tel: +01 877 342 0738
Hotel Reservations: +01 877 342 0742
MORE ON THE RMS QUEEN MARY
Discounted Queen Mary Tickets
Stay on the Queen Mary – Best rates from Hotels.com
Queen Mary – Official Website
Queen Mary – Wikipedia
Los Angeles Champagne Airplane Tour – Flies over the Queen Mary
Books on the Queen Mary – Amazon.co.uk