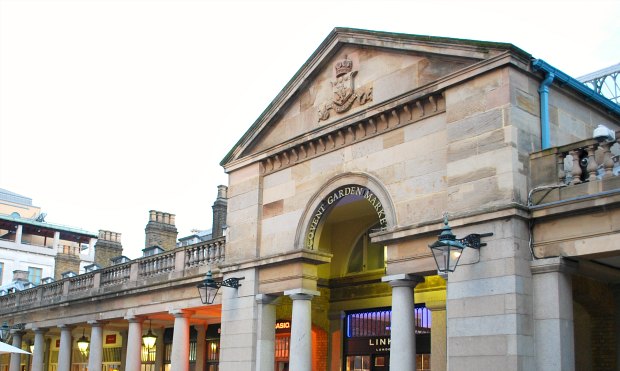 Covent Garden is a trendy shopping and dining area in central London. It centres around the former fruit and vegetable market which has been fully restored and houses boutique shops, bars, market stalls and restaurants. It's a great place to stop for a drink or meal with bags of atmosphere.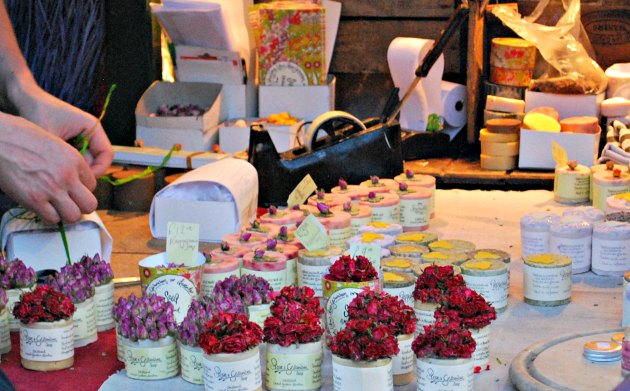 Covent garden is busy day and night, but in the daytime you are more likely to find the notorious street entertainers outside. The prime spot is between the market and St Paul's church where large crowds can gather to watch street performances. On a busy day you will find several performers in action all around the cobbled streets surrounding the market building.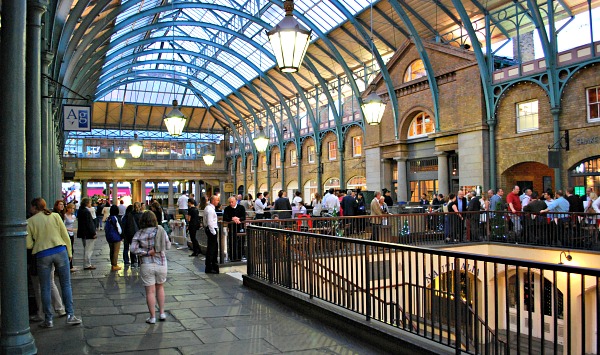 Many of the original features of the fruit and vegetable market are still visible. For instance, look out for the Apple Market signs, which is where the craft market is now located. If you get chance, we'd recommend visiting St Paul's Church at Covent Garden which is known as the Actor's Church. Inside you can see the plaques commemorating famous figures in the acting world.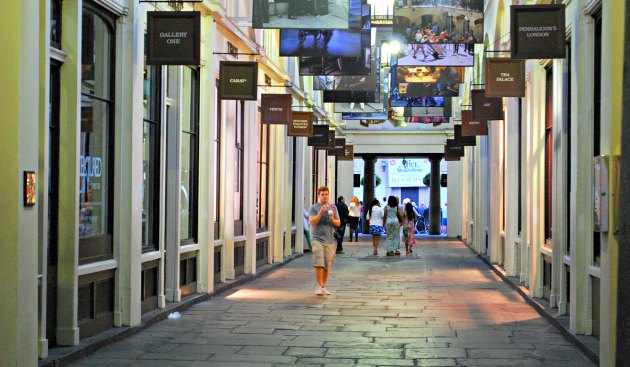 Other notable buildings at Covent Garden include the Royal Opera House and the London Transport Museum. Looking for something a bit different? Try the Pub Tour Of The West End which includes Covent Garden and consistently gets great reviews.
LOCATION & MAP
Covent Garden is in London's West End between St Martin's Lane and Drury Lane. It has its own tube stop, but bear in mind that there are lots of stairs to surface. You can also get to Covent Garden using the Hop-on, Hop-off Sightseeing Bus Tour.
MORE ON COVENT GARDEN
Covent Garden – Wikipedia
Hotels near Covent Garden – Best prices from Hotels.com
London Travel Books – Amazon.co.uk