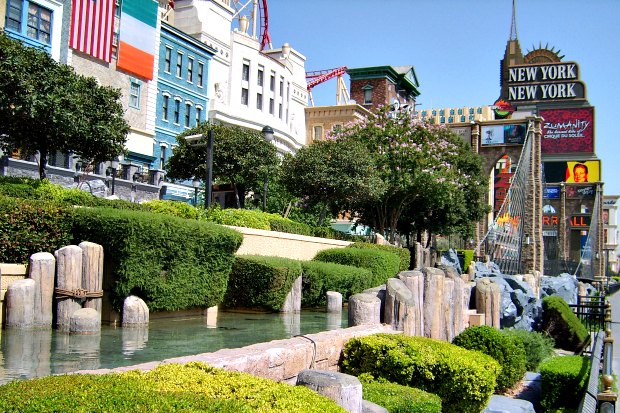 New York Now York is a hotel and casino in Las Vegas which is themed on the famous sights of New York City. The building re-creates the New York skyline, so you'll see familiar skyscrapers like the Empire State Building and the Chrysler building. The theme doesn't stop there though as outside there are mini reproductions of New York landmarks like the Statue of Liberty and Brooklyn Bridge.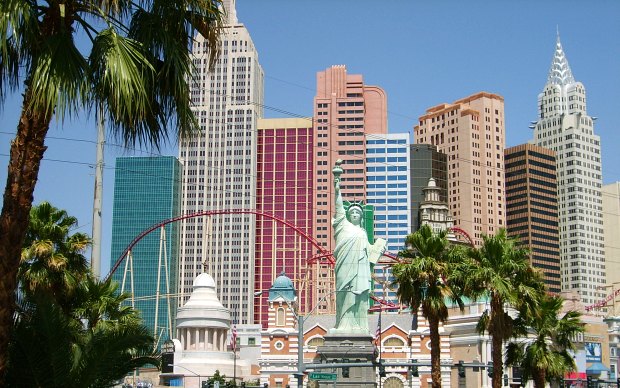 Inside, the hotel has a mini theme park and we can thoroughly recommend the roller coaster which starts there and moves all around the outside of the building. The Big Apple Coaster peaks at 203 feet and has a drop of 144 feet. At one point it simulates a jet fighter barrel roll and reaches a top speed of 67 mph. It's open Monday to Thursday from 11am to 11pm and Friday to Sunday from 10.30am to 12am. Individual tickets are $14 (2016 prices) which we think is on the pricey side, but if you like roller coasters, there's no doubt that it's a good one.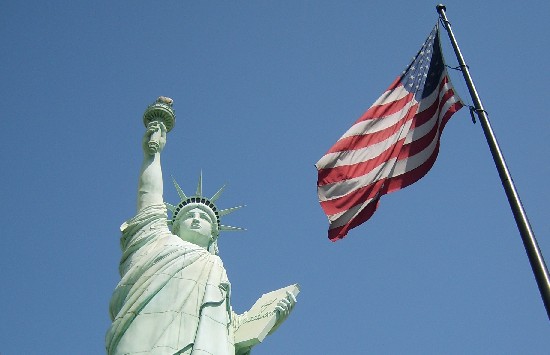 The show at New York New York is Cirque du Soleil's Zoomanity. To get the best deals on tickets, buy online in advance: Zoomanity Best Priced Tickets
LOCATION & CONTACT
Address: New York New York Hotel Casino, 3790 Las Vegas Boulevard South, Las Vegas, NV 89109, USA
Tel: +01 702 740 6969
The New York New York Hotel & Casino at the top end of the Las Vegas strip opposite the MGM Grand on one side and Camelot on the other.
MORE ON NEW YORK NEW YORK
Stay at New York New York – Best rates from Hotels.com
New York New York – Official Website
Airport Transfers to New York New York
Las Vegas Guide Books – Amazon.co.uk