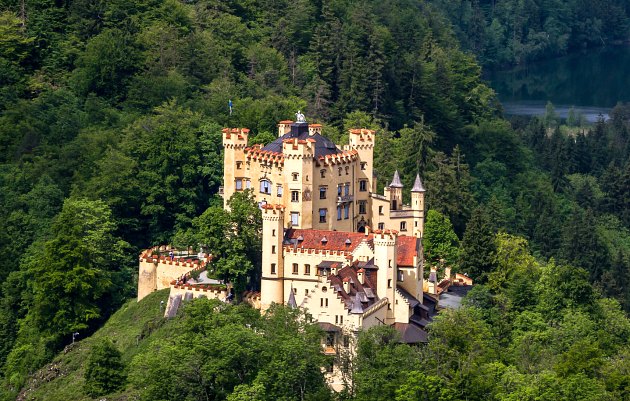 Hohenschwangau Castle is the older of two castles in the same location which were the former homes of the Bavarian royals. Nearby Neuschwanstein Castle is much better known from its use in movies, but don't be tempted to miss out Hohenschwangau on your visit to the area. This is for a number of reasons, not least the fact that its interior is much more impressive because this castle was actually lived in. It's also beautiful!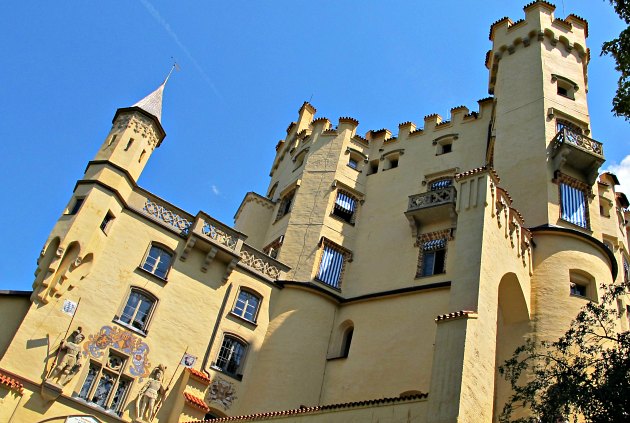 The castle was constructed in its present form in 1837 and was the home of King Maximilian II of Bavaria, before passing to his son King Ludwig II. It was Ludwig who went on to build Neuschwanstein Castle up the hill, but never saw it completed. Hohenschwangau is stunning and your tour will lead you to most parts of the castle which are still today as they have been for around 150 years.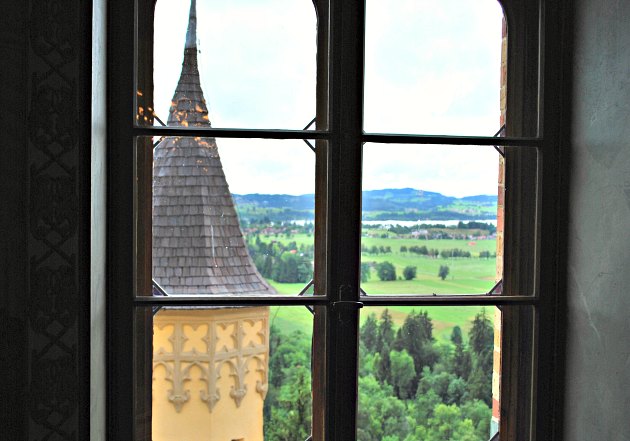 You get the feeling that this was a true family home when walking around it and the outside gardens really complement the building and its lovely orange walls. The interior is traditional, but strangely 'homely' for a royal castle. Althouygh most visitors come to see Neuschwanstein Castle, we actually liked this one more! You really do have to see them both though to get the most out your trip.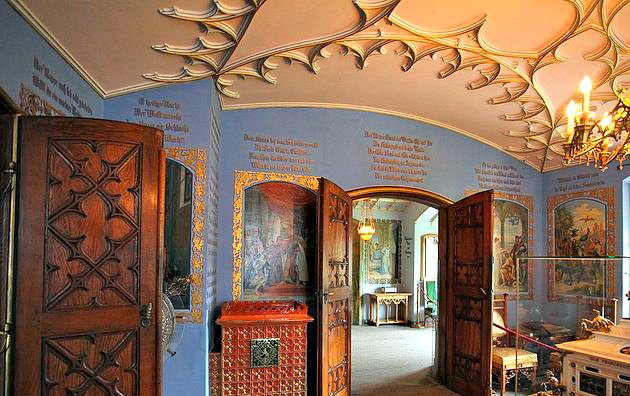 Hohenschwangau Castle is open daily, from April to September between 9am and 6pm, and from October to March between 10am and 4pm.  Adult admission is 12 Euros, but we'd recommend the joint ticket with Neuschwanstein at 23 Euros (2016 prices). The ticket centre is at the foot of the hill but we'd recommend booking online in the summer months. The trip from Munich will take around 2 hours, but it's worth it! If you don't have transport, you can take this tour which includes your transport and admission charges:
Neuschwanstein & Linderhof Day Tour
LOCATION & CONTACT
Address: Hohenschwangau Ticket-Center, Alpseestrasse 12, D-87645 Hohenschwangau, Bavaria
Tel: +49 (0) 83 62 93 08 30
Email: info@ticket-center-hohenschwangau.de
MORE ON HOHENSCHWANGAU CASTLE
Hotels near Hohenschwangau/Neuschwanstein – Best price guarantee from Hotels.com
Books on Hohenschwangau – Amazon.co.uk
Hohenschwangau Castle – Official Website
Hohenschwangau Castle – Wikipedia