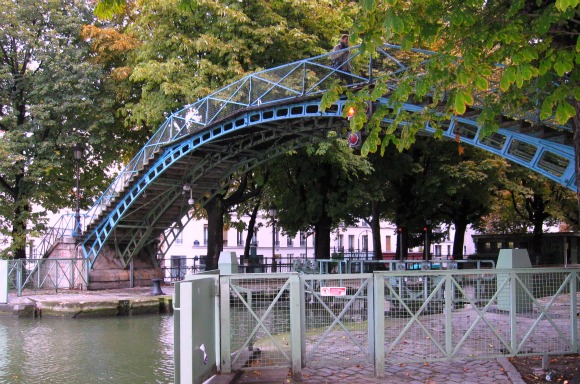 If you have a spare few hours, this is a great way to see a different side of Paris.  You can walk the canal tow paths and visit the cafes on route, but we found the boat trip through the locks a better experience.  It does take quite a while to do though, so don't miss out on the other sights of Paris in order to do this.  It's also quite expensive.  You can take the trip from either the Arsenal Marina (next to the River Seine) or from Parc de la Villette.  This is an extract from our free Paris City Guide.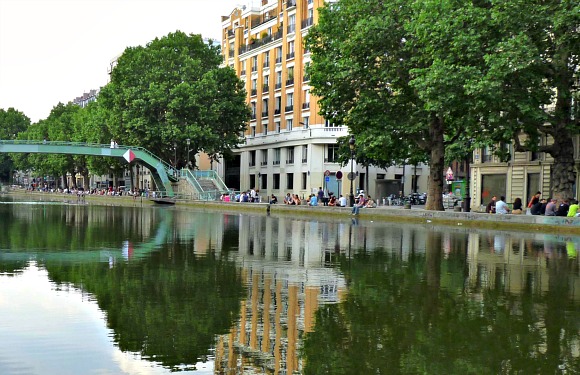 Canal St Martin is 4.5km long and there's plenty to see along the route. The biggest highlights are the attractive locks and bridges along the way which appeared in the film Amelie.  On a sunny day, you'll find the water a magnet for those wanting to soak up the sun with lines of people dangling their legs over the quay.  The restaurants and cafes on each side of the canal are also busy when the weather is fine. When you're travelling on the canal, spare a thought for those Parisens who had to have a tax on their wine in order to pay for it back in the early 1800s!
The 2.5 hour boat trip we took was run by Canauxrama, a company which operates regular services all year round on the canal. Adult tickets cost 16 Euros (2012 prices) but to get the best value for your trip along Canal Saint Martin, look at the combined ticket with the Seine River Cruise – latest prices are available here.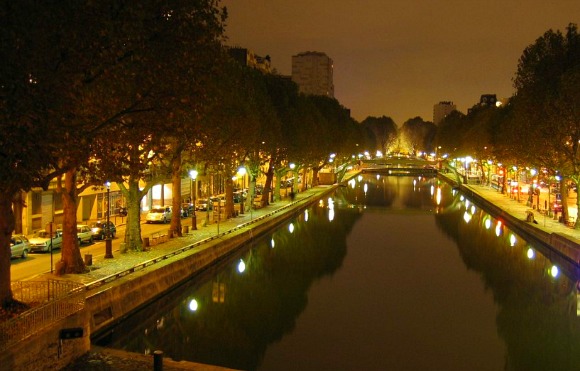 LOCATION & CONTACT
Address: Canauxrama, Bassin de la Villette 13, Quai de la Loire, 75019 Paris, France
Tel: +33 (0)1 42 39 15 00
The cruises along Canal Saint Martin begin at the Arsenal Marina quay along Boulevard de la Bastille and terminate at Bassin de la Villette, or you can take the trip the other way round. This map shows the Arsenal Marina where the nearest Metro stop is Bastille.
MORE ON CANAL SAINT MARTIN
Canal Saint Martin Cruise (including Seine River Cruise)
Canal St Martin – Wikipeda
Canauxrama – Canal Saint Martin cruises times
Hotels near Bastille Metro Station – Great deals from Hotels.com
More Paris hotels – Massive discounts from Expedia