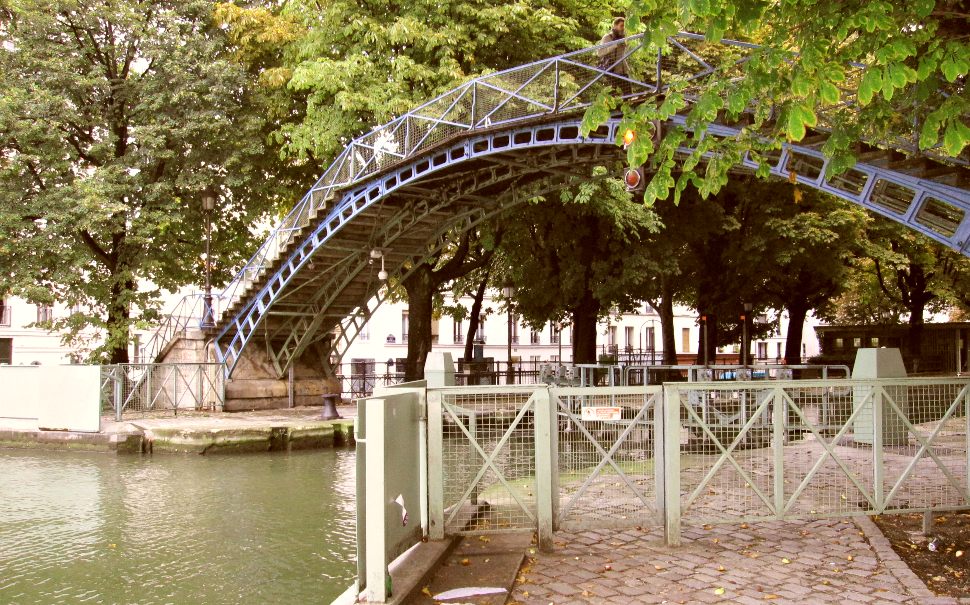 Canal St Martin and the streets around it form a vibrant and attractive district where locals come to unwind. It's certainly a different side of Paris that you see here as a visitor and it isn't generally packed with tourists. You'll enjoy a walk along the towpaths and over the many footbridges, but we'd recommend hoping on one of the boats that travel the canal. Trips run from Parc de la Villette through to the River Seine or vice versa. You can book tickets here: Canal St Martin & River Seine Cruise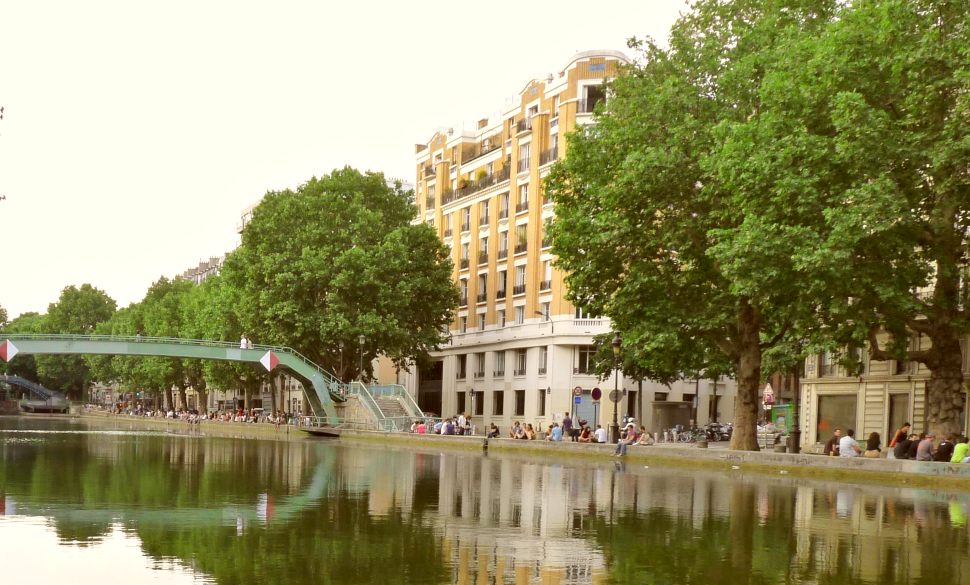 Canal St Martin is 4.5km long and there's plenty to see along the route. The biggest highlights are the attractive locks and bridges along the way which appeared in the film Amelie. On a sunny day, you'll find the water a magnet for those wanting to soak up the sun with lines of people dangling their legs over the quay. The restaurants and cafes on each side of the canal are also busy when the weather is fine. When you're travelling on the canal, spare a thought for those Parisians who had to have a tax on their wine in order to pay for it back in the early 1800s!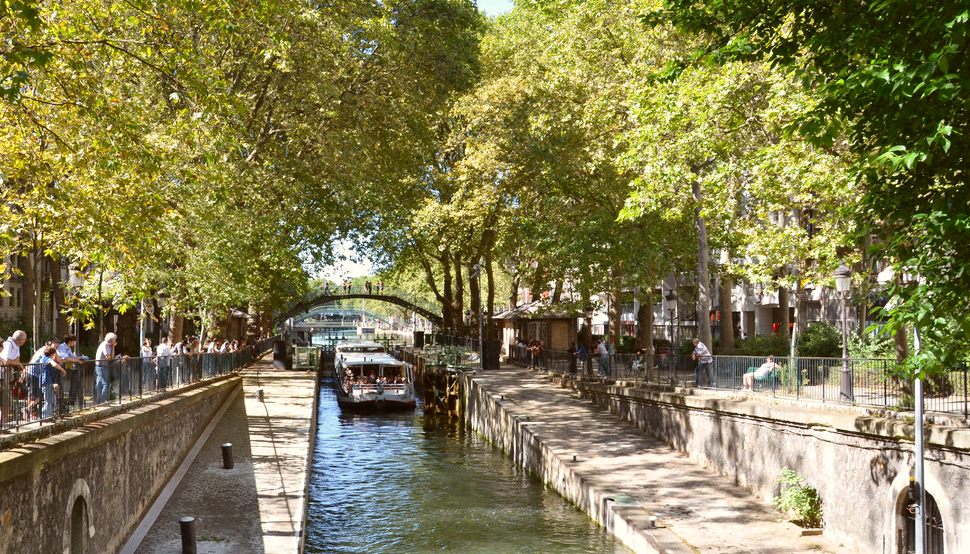 The 2.5 hour boat trip we took was run by Canauxrama, a company which operates regular services all year round on the canal. Adult tickets cost around 19 Euros (2019 prices) but to get the best value for your trip along Canal Saint Martin, look at the combined ticket with the Seine River Cruise – latest prices are available.
LOCATION & CONTACT
Address: Canauxrama, Bassin de la Villette 13, Quai de la Loire, 75019 Paris, France
Tel: +33 (0)1 42 39 15 00
The cruises along Canal Saint Martin begin at the Arsenal Marina quay along Boulevard de la Bastille and terminate at Bassin de la Villette, or you can take the trip the other way round. This map shows the Arsenal Marina where the nearest Metro stop is Bastille.
MORE ON CANAL SAINT MARTIN
Canal Saint Martin Cruise (including Seine River Cruise)
Canal St Martin – Wikipeda
Canauxrama – Canal Saint Martin cruises times
Hotels near Bastille Metro Station – Great deals from Hotels.com