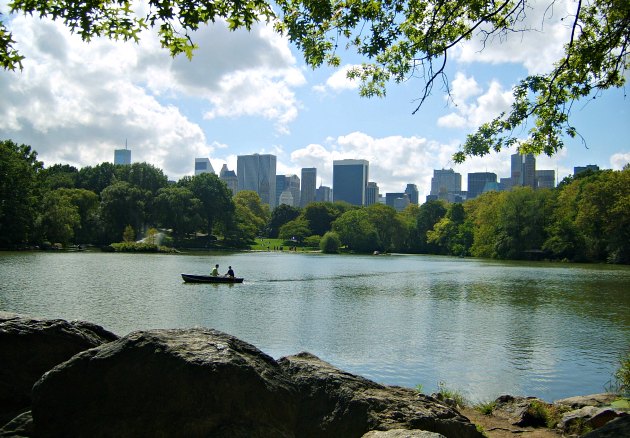 Central Park is the main 'green lung' of New York and it's absolutely huge. It covers 843 acres and stretches from 59th Street right up to 110th Street. The park was created around the natural rock features which still exist in various locations around the lake, but there's so much to see here that you discover something new every time you visit. Highlights include the mini castle, a large lake, the 'Imagine' mural, ice skating rink, the zoo, the reservoir, statues, sport pitches and winding walkways. Our favourite bits of the park are as follows….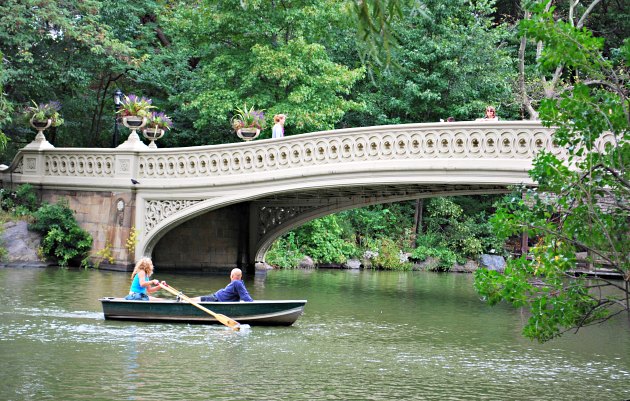 The Central Park Lake
A lovely, irregular shaped waterway which is used mainly for rowing boats these days. Around the lake there are lots of opportunities for superb Manhattan views including the huge rocks which you can sit on where the photo at the top of the page was take (parallel to 75th street). You'll also find the historic Bow Bridge crossing the lake which has been used in many Hollywood movies like the 2002 version of Spiderman and Autumn in New York.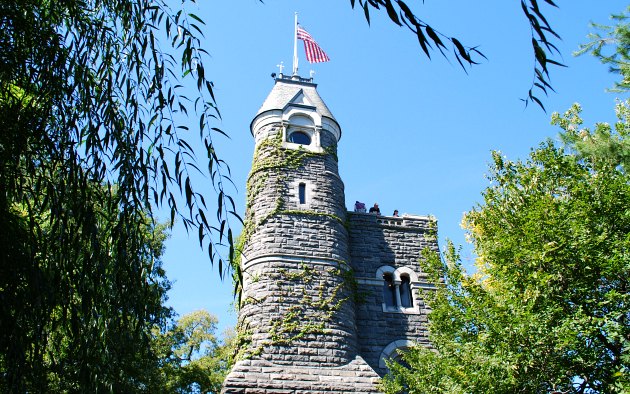 Belvedere Castle
This mini stone fortress sits on top of the 2nd highest rock in Central Park and from the top of it there are tremendous views all around. Inside you'll find the Nature Observatory and the Turtle Pond is right next to it. The castle is Parallel to 79th Street.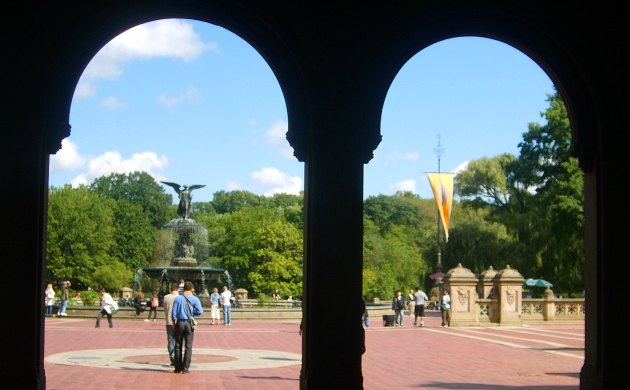 The Mall
This is the main promenade style walkway that leads up the centre of Central Park to Bethesda Terrace. The walk is lined with benches and this is where you'll find many people walking on a sunny day. When you get to the Terrace, enjoy the water fountain and the lovely views of the lake and Bow Bridge.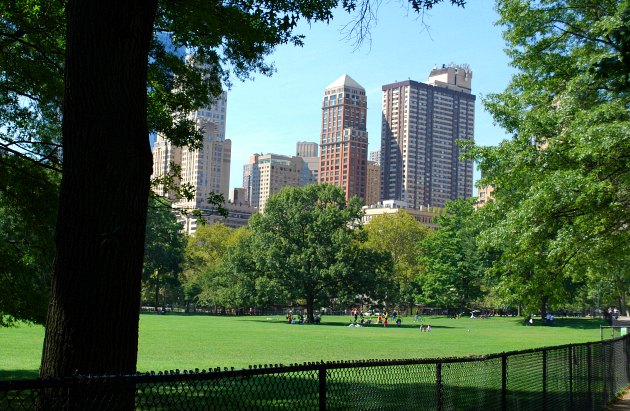 Central Park is a TV and movie location hot-spot. It's pretty normal to find something being filmed here and as such it has featured in countless productions of the years. The Movie Sites Walking Tour is a good introduction to what's been filmed here. Also see our mini guide to Sex and The City Filming Locations.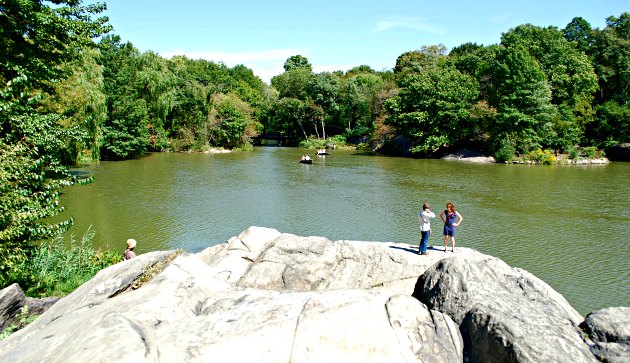 Other tours which consistently get great reviews from other tourists and feature the park include…
The Central Park Cycling Tour – A great way to see the park's highlights
Big Apple Helicopter Tour – See Central Park from the air! 
LOCATION & MAP
MORE ON CENTRAL PARK
Hotels near Central Park – We recommend Hotels.com
Central Park – Official Website
Central Park – Wikipedia
Central Park Zoo
Books on Central Park – Amazon.co.uk