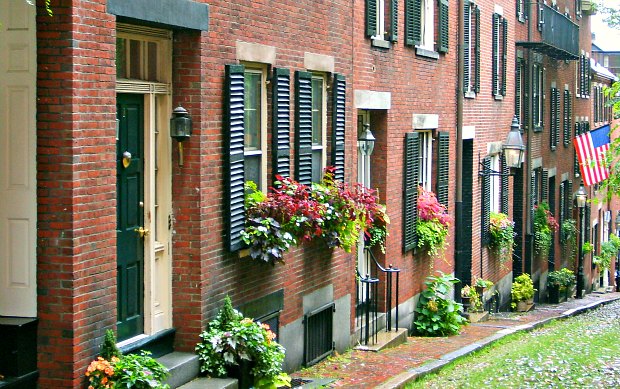 Beacon Hill is one of Boston's most historic neighbourhoods and it's characterised by lovely cobbled streets and red brick houses. Many of the roads here are tree-lined too, which enhances the views even further. The houses here are very desirable and have price tags to match. Pictured above is Acorn Street which was built in the 1820s but there are plenty of other similar streets to see too. The best way to enjoy Beacon Hill, is simply to stroll around it although there are some organised tours you can take too.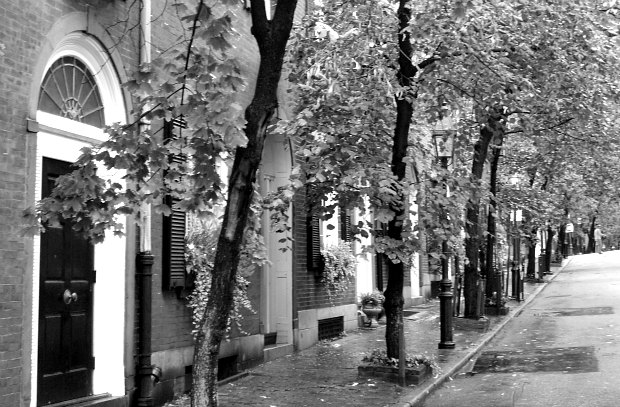 While you're walking around Beacon Hill, think of some of the famous names who've lived here – Edward Kennedy, Sylvia Plath, Uma Thurman, Dave Lee Roth, Carly Simon and John Kerry to name just a few. The area is not just about houses either as one of the busiest roads is Charles Street which is lined with attractive shops.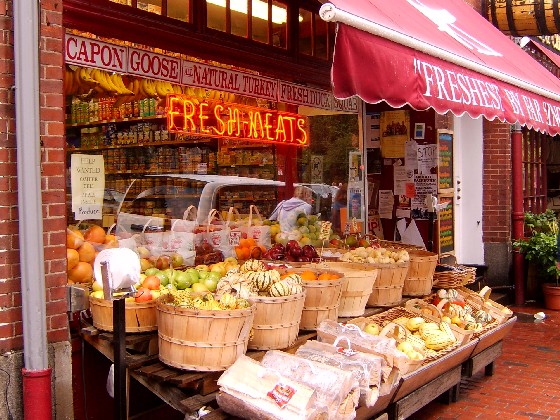 There are two attractions worth visiting in Beacon Hill. One is the new State House (pictured below) with it's striking gold dome. Although it's described by Bostonians as the "new" building, it was actually built in 1798 which makes it one of the citys older structures. The Massachusetts State House is open from Monday to Friday between 10am and 4pm and admission is free. Volunteers show visitors round on free tours from the Doric Hall but large groups should arrange in advance – Tel: +1 617 727 3676.
Another attraction is the Rose Nichols House Museum at 55 Mt. Vernon Street. This is one of the few Beacon Hill houses open to the public. Open from Tuesday to Saturday from 11am to 4 pm with tours every hour priced at $10. Tel: +1 617 227 6993 (2016 prices).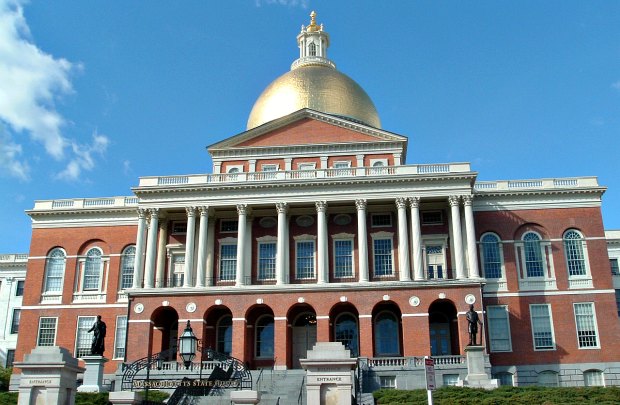 Guided Walking Tours of Beacon Hill are also available and consistently get good reviews from other tourists who've been on them.
LOCATION & DIRECTIONS
Beacon Hill covers an area of approximately one half mile square and is bordered by Beacon Street, Bowdoin Street, Cambridge Street and Storrow Drive. There are no T stops within the centre of Beacon Hill, only on the outskirts at Charles MGH and Bowdoin.
MORE ON BEACON HILL
Walking Tour: Beacon Hill – A tour which gets great reviews
More Things To Do In Boston 
Hotels near Beacon Hill – Great rates from Hotels.com
Beacon Hill – Wikipedia
Massachusetts State House – Official Boston website
Boston Guide Books – Amazon.co.uk