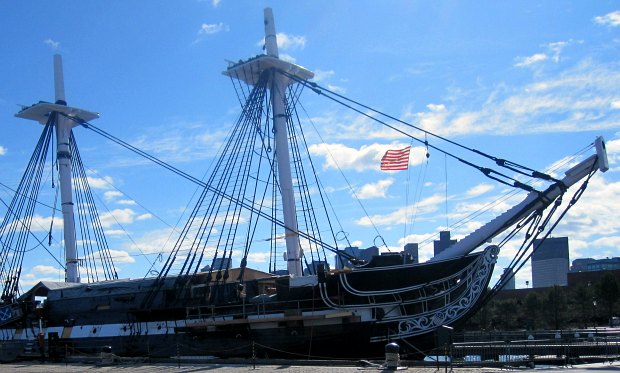 USS Constitution is part of the military story of an emerging nation. She was one of six ships ordered by George Washington to protect America's growing maritime interests. The ship is known as 'Old Ironsides' and it's claimed that she's the world's oldest commissioned warship still afloat. The nickname comes from the ship's greatest glory when she defeated four British frigates in 1812. It is said that the cannon balls simply bounced off her thick hull!
'Old Ironsides' was restored in 1927 with contributions from US school children and is now one of the tourist attractions of Boston. The ship is open for free guided tours throughout the year. Each tour is narrated by several of USS Constitution's active-duty United States Sailors and consists of four stations through the ship's top three decks. There's loads to see on board and there's also the museum building nearby with additional displays.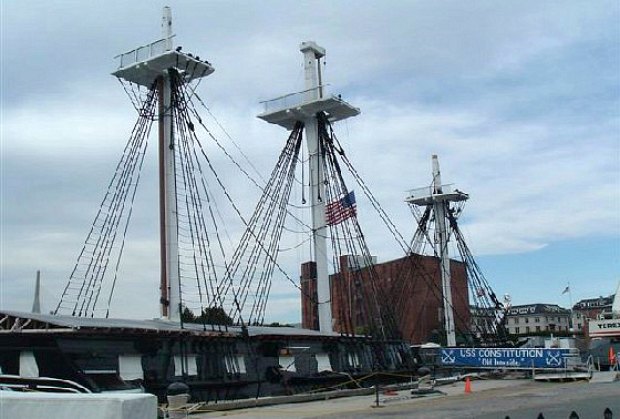 The USS Constitution is in dry dock until 2017. The ship is open daily from 9am to 6pm from April to October. In the winter months, hours are shorter, but typically weekend opening is 10am to 4pm. Admission is free although there is a suggested donation.
LOCATION & CONTACT
Address: USS Constitution Museum, 1 Constitution Rd, Charlestown, MA 02129, United States.
Tel: +1 617 242 7511
USS Constitution is docked at Charlestown Navy Yard and is a stop on many of the tour bus routes.
MORE ON THE USS CONSTITUTION
Hotels near the USS Constitution – Discount deals from Hotels.com
More Boston Hotels – Expedia.co.uk
USS Constitution – Official website
Wikipedia – USS Constitution page
Boston Guide Books – Amazon.co.uk