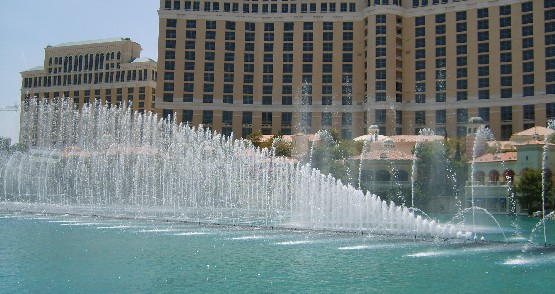 The Bellagio Hotel and Casino in Las Vegas is best known for its incredible performing water fountains. People gather around the huge lake for the performances which take place every 15 minutes in peak times. The music varies, but the performance we love the most is the one to Elvis Presley's 'Viva Las Vegas' which shows a good range of movements that the fountains can make.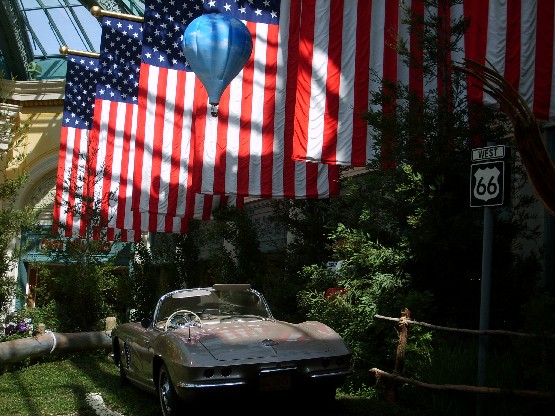 Also at the Bellagio, you'll find lovely indoor and outdoor gardens and the world's largest chocolate fountain! Apart from the facilities already mentioned, there are some nice restaurants and shops which are positioned all around the fountain pool. The Bellagio swimming pool is also lovely. The Bellagio also has a Gallery of Fine Art which has an admission charge of $16 (2016 prices). You can get in for free though if you buy the Las Vegas Power Pass.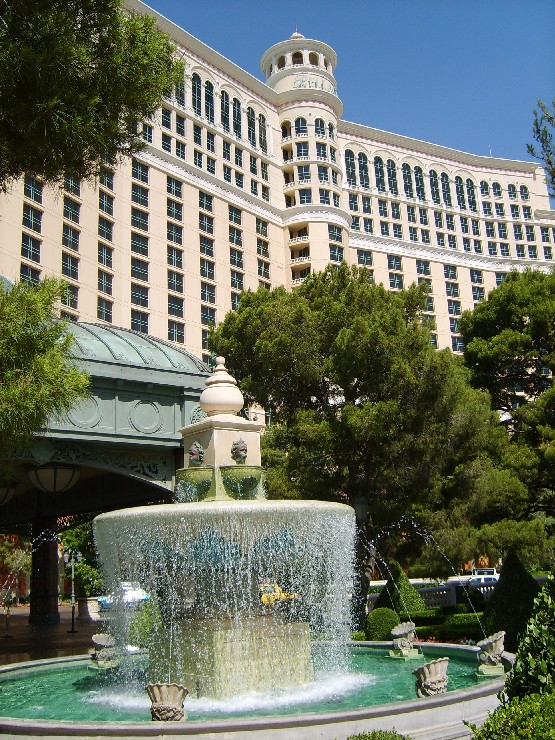 Although many of the Las Vegas hotels are opulent and luxurious, we think this is the premier hotel to stay in whilst visiting the city. For a great view of Bellagio, head up the mini Eiffel Tower at the Paris Hotel over the road.
LOCATION & CONTACT
Address: Bellagio Hotel & Casino, 3600 S. Las Vegas Blvd, Las Vegas, NV 89109
Tel: +01 888 987 6667
The Bellagio is on the Las Vegas strip, opposite Paris and next to Caesar's Palace. The casino and bars are open 24 hours a day.
MORE ON THE BELLAGIO
Great Rates to stay at the Bellagio – Hotels.com
Bellagio – Official Website
Airport Transfers to Bellagio
Bellagio – Wikipedia
Top 10 Free Things In Las Vegas – Features the Fountains of Bellagio
Las Vegas Guide Books – Amazon.co.uk