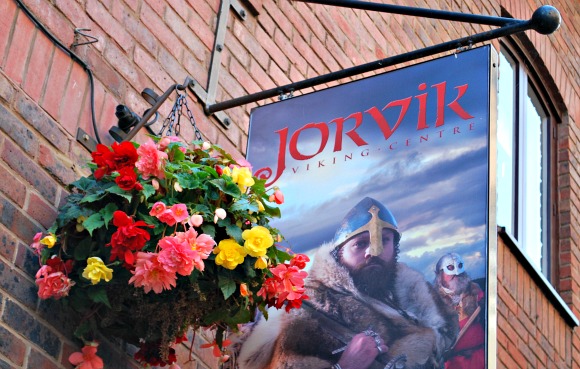 The Coppergate shopping centre in York is built on an ancient Viking settlement called Jorvik and to demonstrate what has been learnt from excavating the site, this attraction takes you on a Disney-style ride to guide you through a typical Viking community. The anamatronic Vikings in the village interact with the narration and there are traditional smells along the way to enhance the experience further. When you step off the ride, your journey continues with some of the artefatcs and skeletons that have been dug up. If you went to Jorvik Viking Centre many years ago, you'll find that the whole place is very different now as it's all been renovated and updated in recent years. This is an extract from our free York City Guide.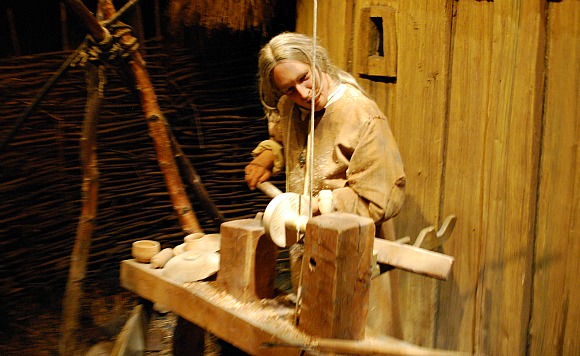 When you enter Jorvik Viking Centre, you first walk down a set of stairs to below street level where the first exhibition room is located. There is a glass floor in this room so you can see what's left of the excavations of the site and around the walls video screens tell the story of how the site was uncovered during the development of the shopping centre. Your journey then continues into the village itself on the automated ride. We were really impressed with how the whole thing had been updated and the technology that is now used is far better. The interaction between the characters of the village and the narrator are a nice touch. Once you've travelled through the village, you alight the ride into another exhibition area which displays many of the artefacts that have been found on the site. There is often the opportunity to handle some objects too.
All in all, your visit to Jorvik will probably take no more than an hour, but you will certainly feel like you know a lot more about York's history when you've been and it's told in a very imaginative way. As such, if you struggle to get your kids interested in history, we'd recommend the centre as a place to visit.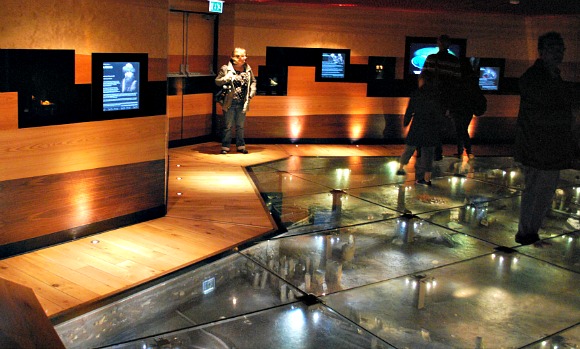 Jorvik Viking Centre is open from April to October between 10am and 5pm and from November to March between 10am and 4pm although longer opening hours are available during school half term holidays. Adult admission is £9.25 but family tickets and children's discounts are also available (2012 prices) but we got in free with the York Pass.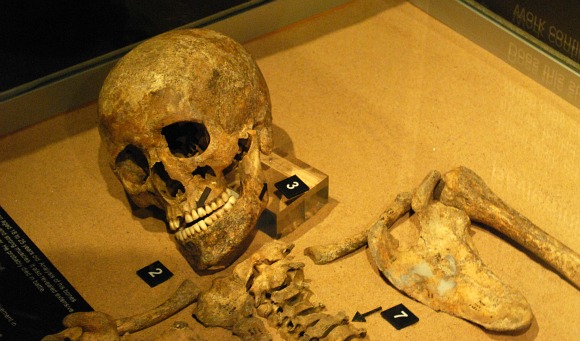 LOCATION & CONTACT
Address: Jorvik Viking Centre, Coppergate, York YO1 9WT
Tel: +44 1904 543400
Email: jorvik@yorkat.co.uk
MORE ON JORVIK VIKING CENTRE
Jorvik Viking Centre – Official website
Scandanavian York – Wikipedia
Hop-on, Hop-off Bus Tour – Stops near to Jorvik Viking Centre
York Pass – Free entry to Jorvik Viking Centre
VisitYork.org – Official York Tourism Website
York Hotels – We recommend Hotels.com with their lowest price guarantee
York Insight Guide – Amazon.co.uk
York Pocket Guide – Amazon.co.uk
Rough Guide To Yorkshire – Amazon.co.uk
Yorkshire Travel Guides – Amazon.com (USA)