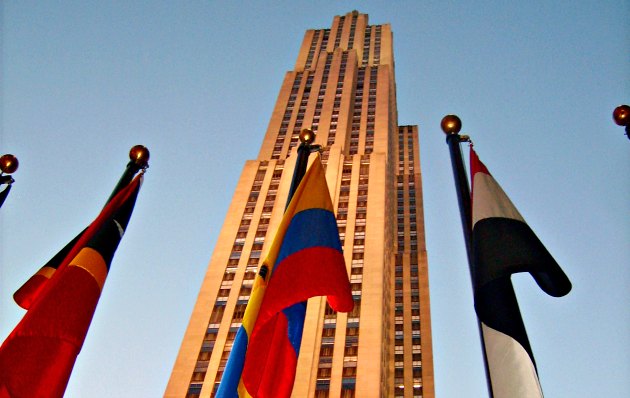 The Rockefeller Centre is an Art Deco office and entertainment complex at the heart of Manhattan Island. There's lots to see and experience here, but top of the list is the 'Top Of The Rock' attraction offering amazing views of New York from the top of the tallest tower. The elevators shoot you to the top in a matter of moments and although it's not as tall as the Empire State Building, we actually preferred this experience because the views were better, it was less busy and you can also take pictures of the New York skyline with the Empire State Building actually in them. The best way to buy tickets is in advance when you can make substantial savings. Check out the latest prices here: Top Of The Rock Tickets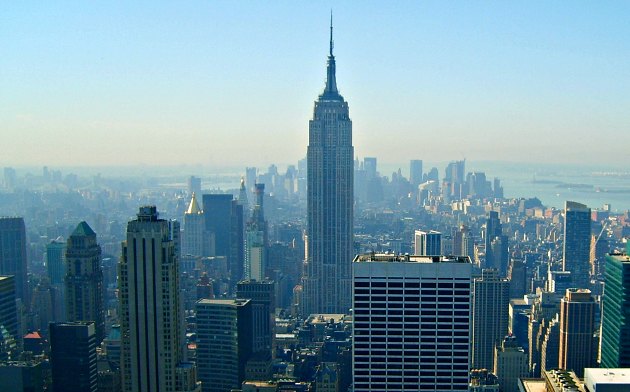 The Top of The Rock Observation deck is at 30 Rockefeller Plaza (Entrance on 50th Street) and it's open daily from 8am to 12 midnight (last elevator goes up at 11pm). Tickets are timed to avoid long queues and to make sure the top isn't too crowded. Another advantage over the Empire State Building is that the fences are much less obtrusive – on the first level of the observation deck the fence is made of glass and on the next level, it's a waist high metal fence which is great for taking photos and feeling like you're really a part of the Manhattan skyline.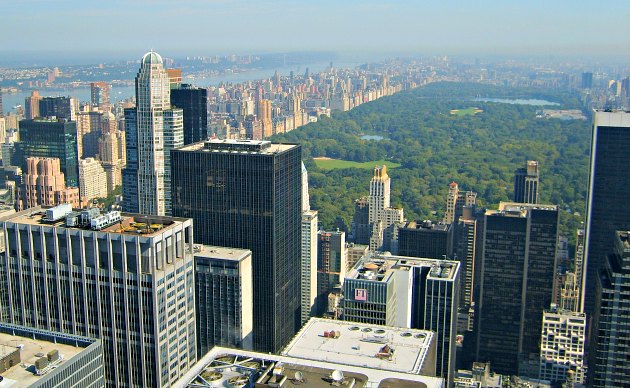 Adult admission is $32 and there is also a 'Sun & Stars' ticket available which allows you access twice in on day at $47 (2016 prices). Also at the Rockefeller Center, spend some time wandering around the flower beds and public art. Below ground you'll find a range of shops and restaurants and every bit of the centre you explore is filled with Art Deco designs and architecture.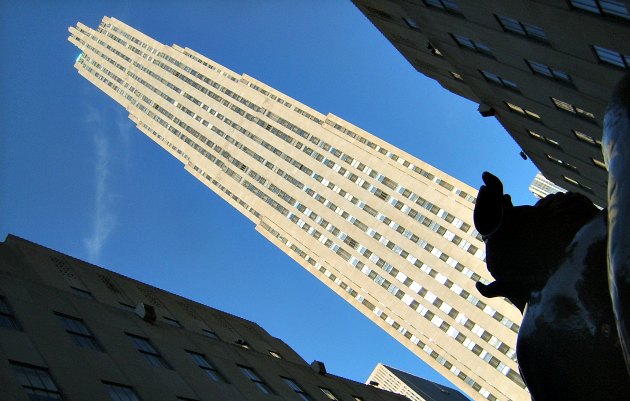 Consider taking the official Rockefeller Tour for some detailed history of the site and look out for the famous ice rink in the winter. We'd also recommend the backstage tour of the Radio City Music Hall.
LOCATION & CONTACT
Address: Rockefeller Center, 1250 Avenue of the Americas, New York, NY 10112, United States
Tel: +01 212 632 3975
Top of the Rock: +01 212 698 2000
MORE ON THE ROCKEFELLER CENTER
Top of The Rock Tickets  – Latest prices & discounts
Hotels near the Rockefeller Centre – We recommend Hotels.com
Rockefeller Center – Official Website
Top Of The Rock – Official Website
Rockefeller Center – Wikipedia
Books on the Rockefeller Center – Amazon.co.uk