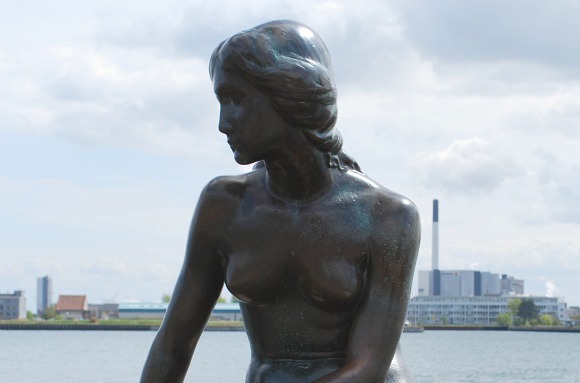 The Little Mermaid statue in the harbour in Copenhagen has become one of the city's main attractions. She is positioned on a pile of rocks near the Kastellet fort and she even has her own bus stop. It's quite a walk from the city centre to get to her though and prepare yourself for how small she is when you get there. You'll know you're near when you see the crowd of people taking photos! The mermaid was commissioned by Carlsberg brewery magnate Carl Jacobsen who and was put in place in 1913. It's said that the mermaid was modelled on the wife of the sculpter Edvard Eriksen.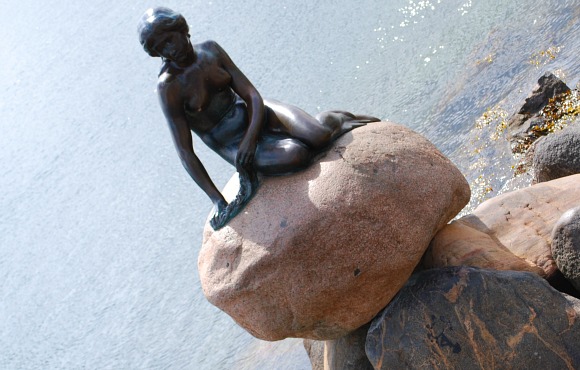 Many people get lost looking for the Little Mermaid, so here are some simple directions from Nyhavn. Firstly, walk past the Nyhavn 71 hotel to the water bus stop. Continue on the deck around the Royal Danish Theatre where you get a great view of Copenhagen Opera House. When you follow the deck all the way round, you'll come to a harbour wall and a walkway in front of the Copenhagen Admiral Hotel. Follow this walkway out towards the sea. When it ends, head under the bridge and follow the footpath which eventually leads to the Little Mermaid.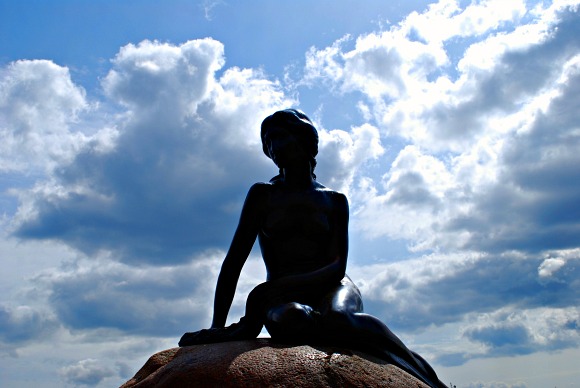 If you don't want to walk along the harbour, the easiest way to get to the Little Mermaid is to take the Hop-on, Hop-off Bus Tour which stops just across the road from the statue.
LOCATION & MAP
The Little Mermaid is located near to Kastallet fort in the harbour area of Copenhagen.
MORE ON THE LITTLE MERMAID
Hop-on, Hop-off Bus Tour – Stops at the Little Mermaid
The Little Mermaid – Wikipedia
Hotels near the Little Mermaid – We recommend Hotels.com for the best rates
Copenhagen Grand Tour – Includes the Little Mermaid
Copenhagen Card – Free access to Copenhagen's top attractions
Copenhagen Travel Guide Books – Amazon.co.uk (UK residents)
Copenhagen Travel Guide Books – Amazon.com (USA residents)