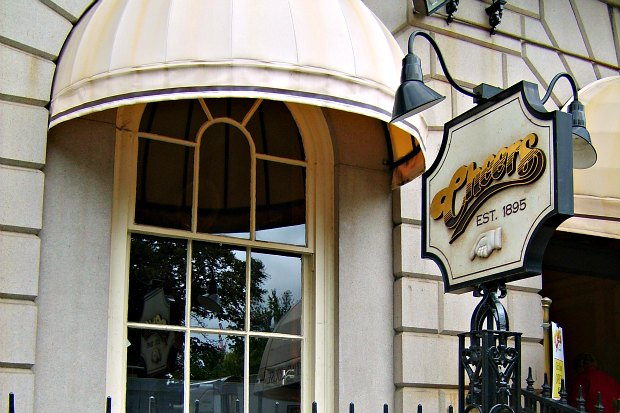 If you loved the TV show 'Cheers', then a visit to the Bull and Finch pub in Boston is a must. This building was used as the exterior for the Cheers bar for the entire series and as such, was seen by millions of people each week when Cheers was of one of America's most loved TV shows. Although the exterior is instantly familiar, the interior shots were filmed in a studio, so you won't recognise the inside of the building. It's still worth heading inside though as you'll find a bar and gift shop along with some Cheers history.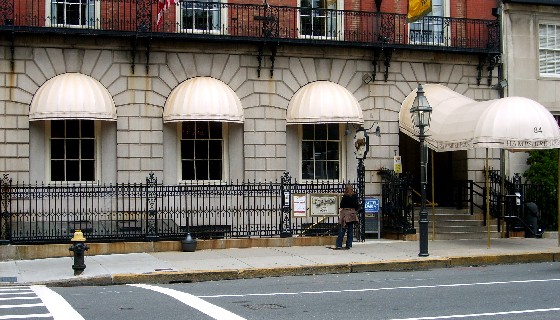 Like many tourists, we took the obligatory photo outside and had a quick look inside before moving on. It's no surprise that this location in Boston is now a very busy tourist attraction when you consider that Cheers ran for 11 prime time seasons beginning in 1982. Millions of people around the world are familiar with the this little bit of Boston, although most have never been there. 
The Bull and Finch was not only used for the exterior shots, but is also considered to be the "inspiration" for the TV show too. The legend says that in the summer of 1981 two screen writers from Hollywood, Mary Ann and Glenn Charles, wandered into the Bull and Finch looking for a bar to feature in their new TV series and the rest is history!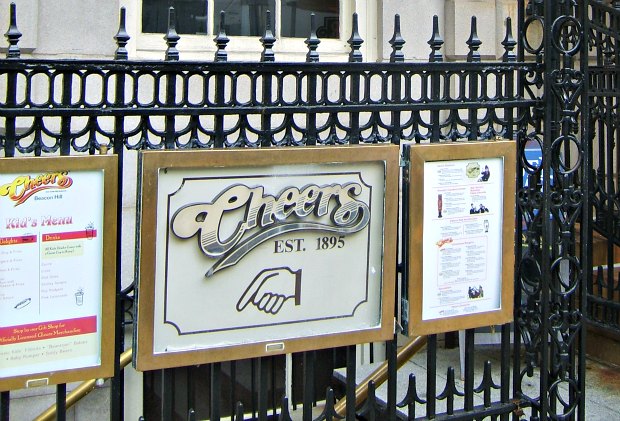 LOCATION & MAP
The original Cheers bar opens daily from 11am until 2am. There's also a replica Cheers bar at Quincy Market.
Address: Cheers Boston, 84 Beacon Street, Boston, Massachusetts, United States
Tel: +1 617 227 9605
Cheers Bar is across the road from the Beacon Street edge of Boston Public Gardens, near Boston Common. The nearest T station is Park or Boyleston.
MORE ON THE CHEERS BAR
Boston TV & Movie Sites Tour – Includes Cheers
Boston Hop-on, Hop-off Trolley Tour – Stops near Cheers
Hotels near Cheers Bar/Boston Common – Discount deals from Hotels.com
Cheers Boston – Official website
Wikipedia – Cheers page
Boston Guide Books – Amazon.co.uk
More Things To Do In Boston