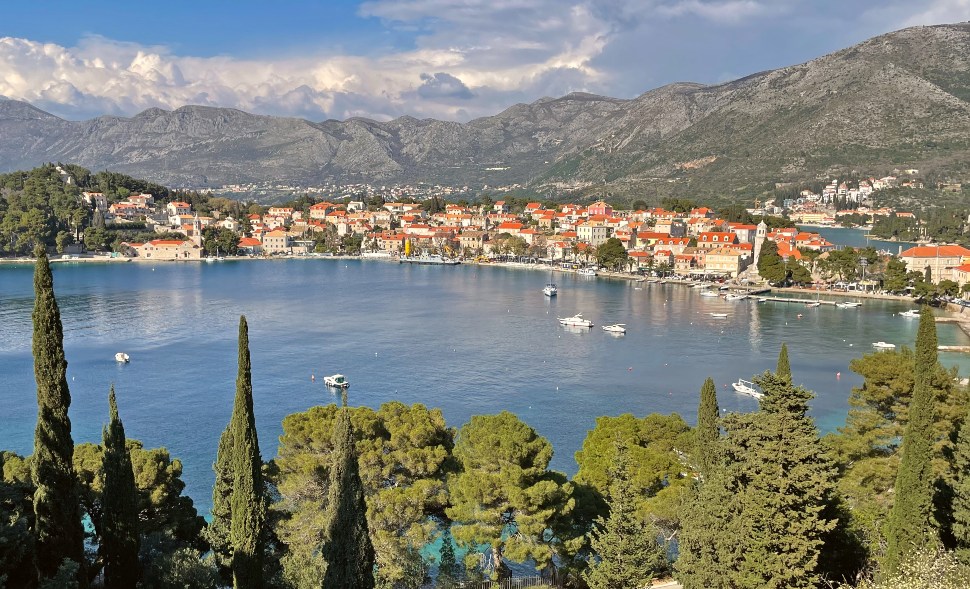 Cavtat is an attractive coastal resort around 10km from Dubrovnik. It has its own old town with cobbled lanes and historic churches, as well as two harbours and a number of pebble beaches. You can visit Cavtat on an organised tour from Dubrovnik – this one includes wine! Cavtat Tour & Wine Tasting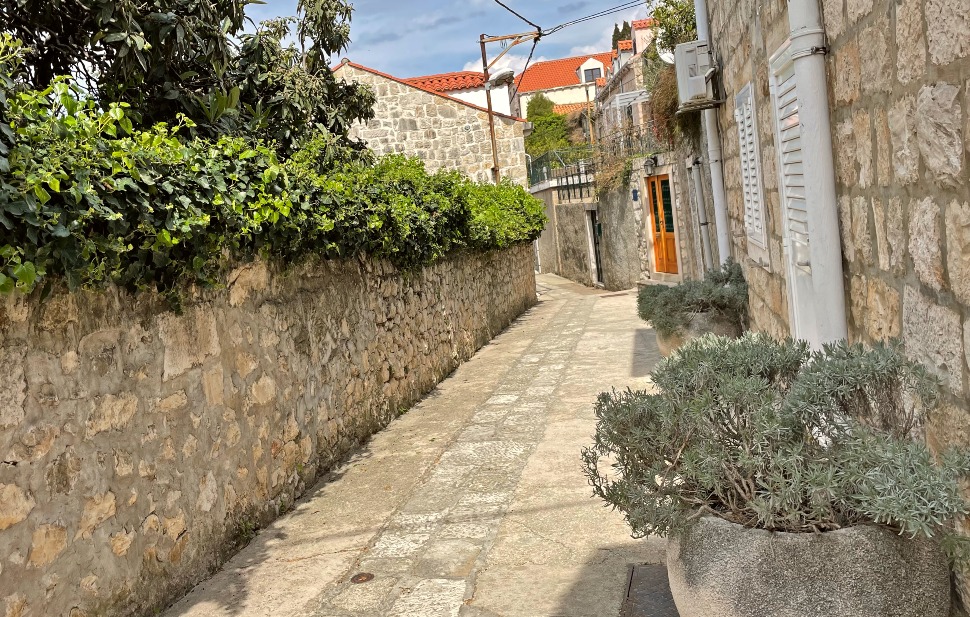 If you're staying in Dubrovnik, Cavtat is well worth a visit, especially if you come by boat. The views of the coastline are incredible and there's plenty to explore when you arrive. You'll also enjoy the relaxed feeling here. There's a great selection of bars and restaurants lining the main harbour and a children's play area.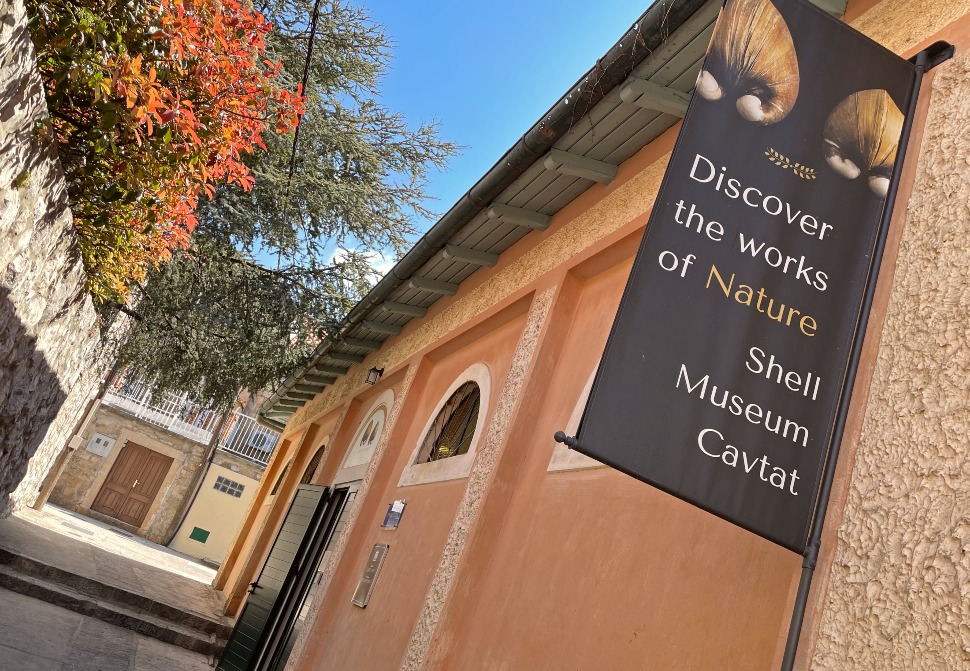 Cavtat is home to the Shell Museum which is dedicated to striking and distinctive shells from around the world. They have quite a collection and the museum host was very knowledgeable.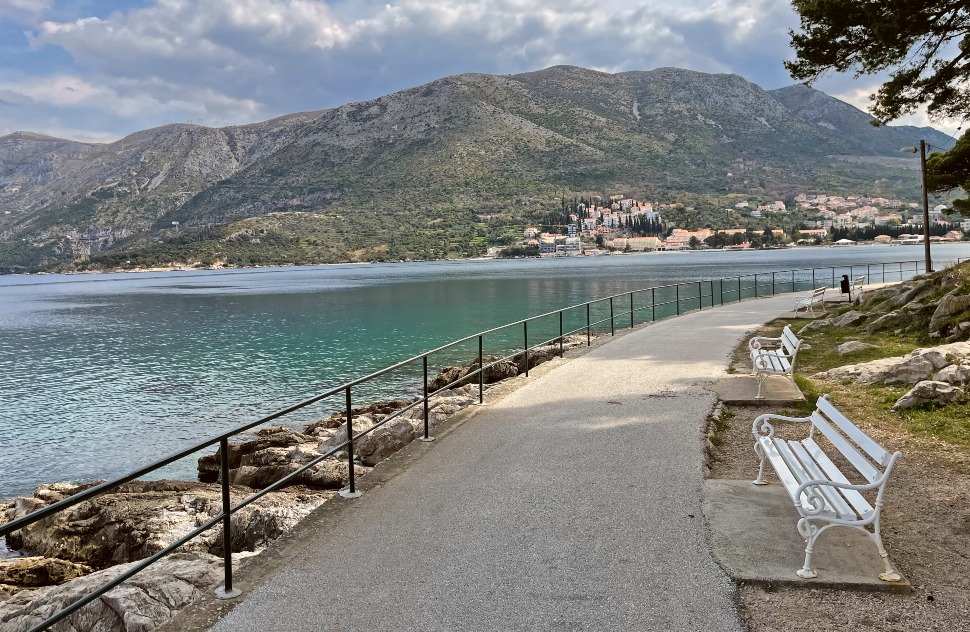 Other highlights include the walkway around the peninsula, with views of Dubrovnik and if your legs are up to it, the climb to the highest cemetery for miles around. There's a mausoleum here (pictured below) you can visit too which built by famous sculptor Ivan Mestrovic and dedicated to a local family who were all but wiped out by the Spanish Flu. There is a fee of 4 euros for the mausoleum.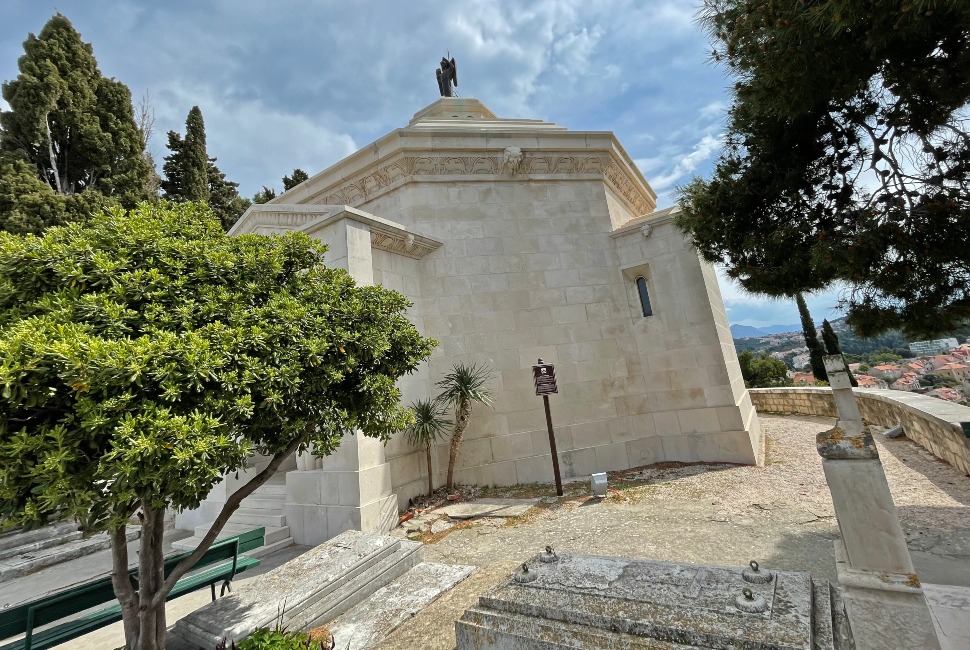 We'd actually recommend staying in Cavtat on your trip to Dubrovnik. That's what we did and when we wanted to visit the city, we hopped on the regular bus services. The rest of the time, we chilled in Cavtat. It was like heaving a sunshine holiday and a city break all the same time.
LOCATION & MAP
The number 10 bus from the Cable Car station in Dubrovnik will take you to Cavtat for 4 Euros (2023 prices). Return buses leave from the Cavtat bus station.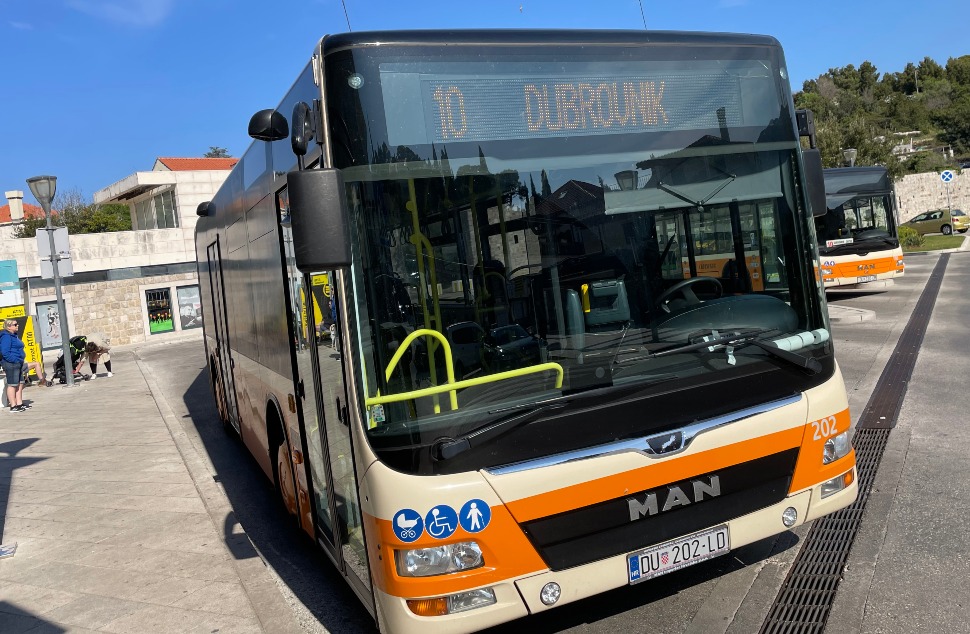 There is a decent boat service between Cavtat and Dubrovnik's old city harbour for around 15 Euros (2023 prices). This map shows the location of Cavat, but you can move it around to see the rest of the nearby coastline…
MORE ON CAVTAT
More Things To Do In Dubrovnik
Cavtat – Visit Croatia
Cavtat – Wikipedia