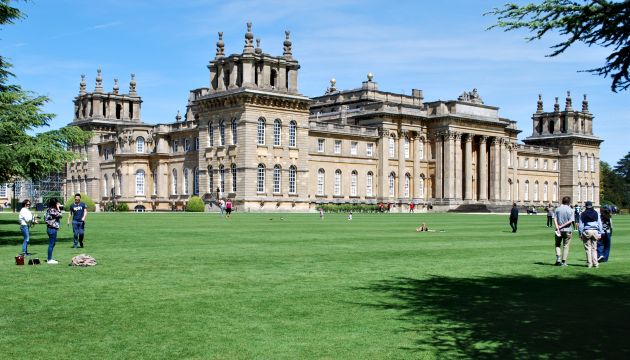 Blenheim Palace is one of England's most significant stately homes. It has 300 years of history, is the seat of the Duke of Marlborough and was the birthplace of famous war-time Prime Minister, Winston Churchill. A visit today allows you access to the state rooms in house, including the incredible library with its own pipe organ, the chapel and full access to the gardens and grounds. The state rooms are everything you'd expect them to be – ornate, decadent and full of rich antiques. You only get to see the downstairs though (unless you've paid extra). The Red Room below is one example of how sumptuous the rooms are.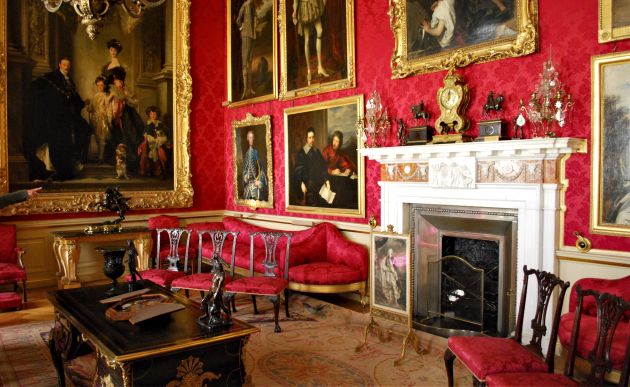 Also inside the house is a permanent exhibition about Winston Churchill which is jam-packed with documents and photos. There's no doubt that the house has been kept in great condition and it's definitely worth spending as much time as you can inside to soak up the history and learn more about each room. It's often crowded in the house, but don't be tempted to rush through to avoid the hoards of tourists. Make sure you look up too or you'll miss features like the incredible painted ceilings…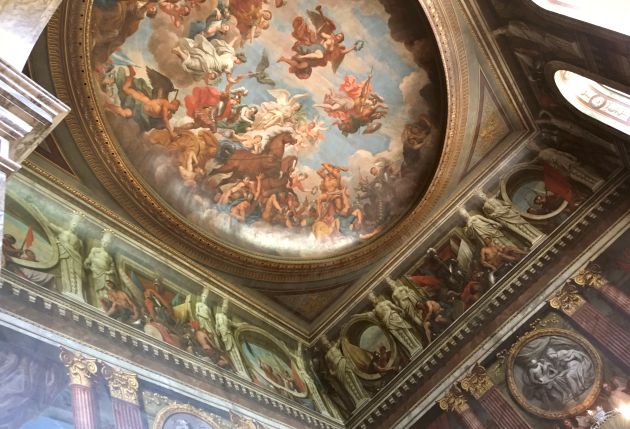 Upstairs there is a curious 'untold story' visitor experience which we found somewhat tedious. However, we'd definitely recommend a visit to the chapel, which is attached to the main house. It's absolutely lovely. From there you can enter the gardens. There's a stunning Italian Garden on the side of the house, but to be honest beyond that it's mainly parkland rather than formal garden areas. There is a rose garden and several walkways to enjoy however. One other highlight is the spot where Winston Churchill proposed to Clementine Hozier, in the Temple of Diana summerhouse, who would become his wife. The historic bridge is also worth walking to, although you can't get inside it.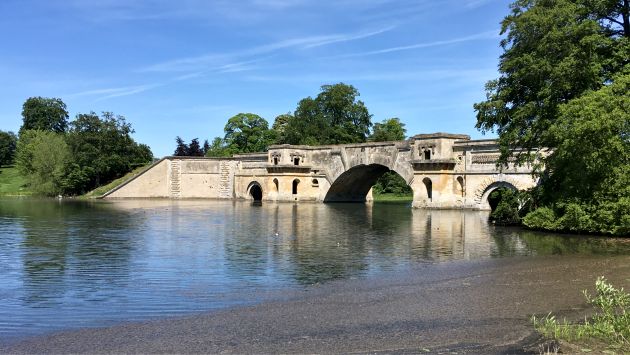 There is a small train which takes you to the children's play area and Pleasure Gardens, which also houses a butterfly house. You can see some of the gardening history of the house here too. All in all, Blenheim Palace is well worth seeing, but we felt it was over-priced. Especially as additional access to other parts of the house and the train were charged on top. Blenheim Palace opens all year round. The park and gardens are open daily from 9am and the palace from 10.30am. Visitors to Blenheim Palace pay at the gate when entering and your ticket can be converted to a 12 month pass if you plan to return. This makes the steep entrance fee of £27 per adult (2018 prices) much more bearable but only if you live close enough to return. You can sometimes get better prices booking in advance here: Blenheim Palace Admission Ticket
MORE THINGS TO DO IN OXFORD
LOCATION & CONTACT
Address: Blenheim Palace, Woodstock, Oxford OX20 1PP
Tel: 0800 849 6500 (free in the UK)
Blenheim Palace is in the attractive village of Woodstock a short car journey from Oxford. The S3 bus service to Woodstock runs every 30 minutes from Oxford train station.
MORE ON BLENHEIM PALACE
Blenheim Palace – Official website
Hotels in Oxford – We recommend Hotels.com
Oxford Guide Books – Amazon.co.uk
Travel Through Oxford Guide Book – Amazon.com