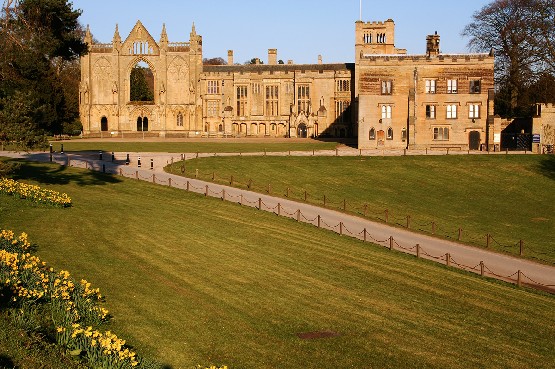 Newstead Abbey in Nottinghamshire is best known for being the ancestral home of the poet Lord Byron. There's plenty to see here and although the house isn't open all the time, the gardens and park are lovely to walk around all year round. You enter Newstead Abbey up a long winding access road through a dramatic entrance on the main A60 road. The parkland and gardens are free to visit, but you do have to pay a car park charge. The Car parks are located at the end of the long drive.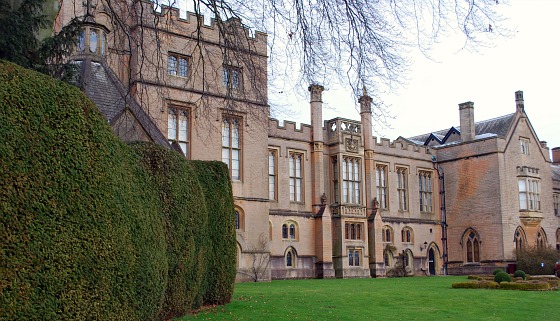 There are two main aspects to your visit to Newstead Abbey, the gardens and the house itself. The abbey is owned and operated by Nottingham City Council which has struggled over the years to make ends meet at the house. As such, general public access to the inside has now been reduced to weekends only. Once inside you'll see a collection of attractive Victorian rooms and Lord Byron's private apartments. You'll also see the desk at which he wrote his poetry! The first room you see is the oak panelled hall (pictured below) where there is still damage from where Byron practiced his shooting skills.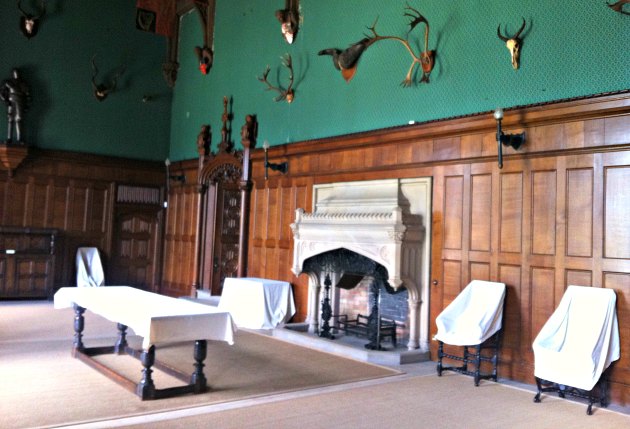 In the extensive gardens, there are formal areas, a Japanese water garden, a huge stone-lined pool at the rear of the house and a children's play area. There are also walks to enjoy in the substantial parkland where there is a folly overlooking the lake and don't miss the waterfall which has a secret cave behind it!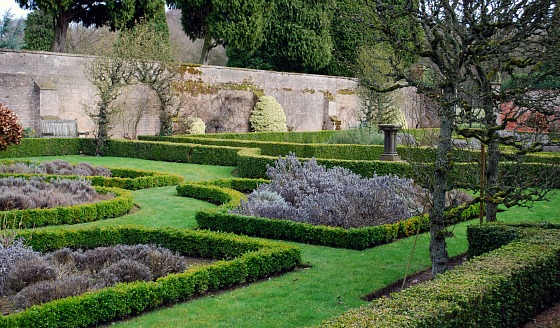 The gardens are open all year round from 9am to 6pm or dusk, whichever is sooner. Car parking is £6 (2017 prices) which gives access to the grounds including the children's play area. Pedestrians and cyclists also have to pay a small charge. The house is open at weekends, but private tours can also be booked any time.
LOCATION & CONTACT
Address: Newstead Abbey, Newstead, Nottinghamshire, NG15 9HJ
Tel: +44 (0) 1623 455 900
Email: newstead.abbey@nottinghamcity.gov.uk
If you have a car, follow the A60 north from Nottingham until you see the gates of Newstead Abbey. Public transport is available in the shape of the Trent Barton 'Pronto' bus service which runs regularly from the Victoria Bus Station in Nottingham City Centre to Mansfield, stopping at Newstead Abbey Gates.
MORE ON NEWSTEAD ABBEY
Newstead Abbey – Official Website
Newstead Abbey – Wikipedia
Hotels near Nottingham (nearest city to Newstead Abbey) – Great rates from Hotels.com
Books on Nottingham – Amazon.co.uk