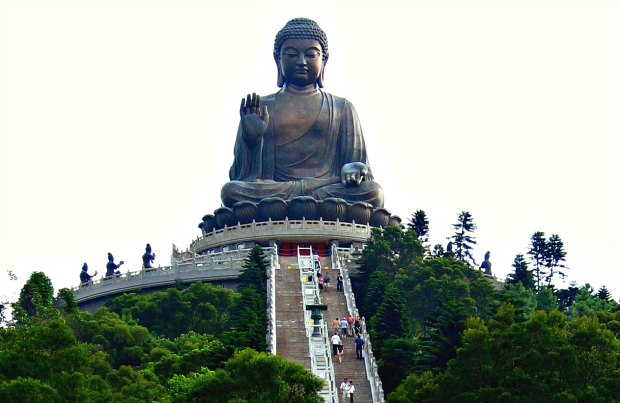 Lantau island is one of Hong Kong's most unspoilt provinces and it's here that you'll find a huge bronze Buddha, sitting on top of a large hill. There is a large series of steps – 260 in all – to get you up to the top and the feeling when you get there is exhilarating. It's an incredibly tranquil place to be and we enjoyed watching the clouds float by at the same height as us. The colourful Po Lin Monastery is at the base of the steps and the monks welcome visitors. Don't be tempted to ignore the Monastery and just climb the Buddha's steps. We feel that you need to spend time at both to understand why the site is so special.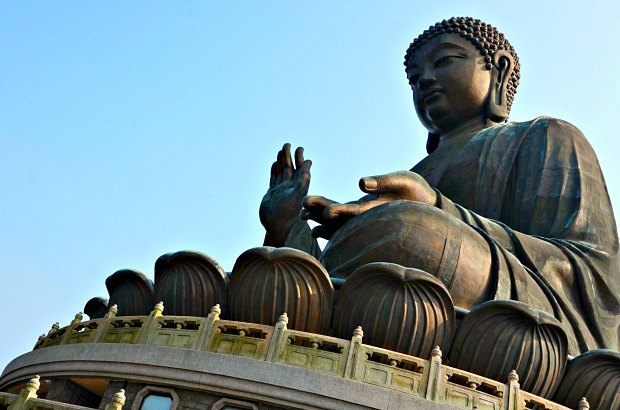 Your journey to the site by bus will be a long and winding one, but you do get to observe life on Lantau Island out of the window along the way. The first glimpse you get of the Buddha is usually an awe inspiring one. Sometimes the statue is even shrouded in cloud! Similarly, if you head to the site via the MTR operated Cable Car (formerly the Sky Train), you'll get some great views along the way. Allow plenty of time for climbing the steps as it's further than it looks. Under the Buddha's pedestal you'll find an exhibition space too. The Po Lin Monastery is open to the public from 9am until 6pm daily. Access to the Tian Tan Big Buddha is available from 10am until 6pm daily. Entry to the Monastery and access to the Buddha are both free. Take the stress out of getting there by joining the Organised Day Trip.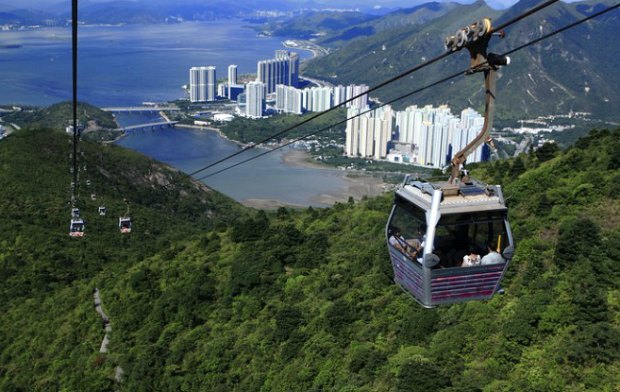 At the cable car station in Ngong Ping you'll find a retail and entertainment centre which is also worth a visit if you have time.  We would say that the Buddha and the Monastery are the main attractions in this part of Lantau Island though.  The other notable attraction on Lantau is Disneyland which has it's own transport links and hotels.
LOCATION AND DIRECTIONS
The Buddha and the monastery are located at Ngong Ping on Lantau Island, Hong Kong. To get there, take bus Number 2 from the Lantau ferry port. Alternatively if you arrived on Lantau Island at the Tung Chung MTR Station, take bus number 23. Journey time on both buses can be lengthy. The fastest (and most expensive) option is to travel by cable car from Tung Chung to Ngong Ping. The journey takes 25 minutes. Alternatively, consider joining an Organised Day Trip.
MORE ON LANTAU ISLAND
Day Trip to the Lantau Island Buddha
Lantau Island Hotels – Disneyland
Hong Kong Hotels – Outlying Islands
Wikipedia – Lantau Island
Wikipedia – Tian Tan Buddha
Wikipedia –  Po Lin Monastery
Wikipedia – Ngong Ping Cable Car & Village
Po Lin Monastary – Official Website