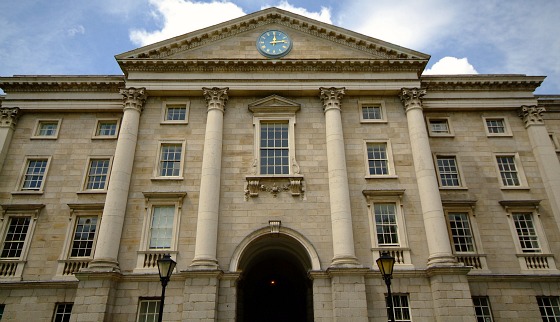 Dublin's historic Trinity College is located right in the city centre. Wandering around the beautiful outside areas of the Trinity College campus is free but if you want to get the most out of your visit, you should consider a guided tour. An official student-guided walking tour is available, usually from Mid-May to the end of September. This also includes admission to the lovely Old Library (pictured below) and the Book of Kells Exhibition. Tours cost 13 Euros (2016 prices) and depart from a desk at the Front Arch of the College and last for 30 minutes. They give an overview of the history of the College, its architecture, famous graduates, and an introduction to the Old Library and the Book of Kells.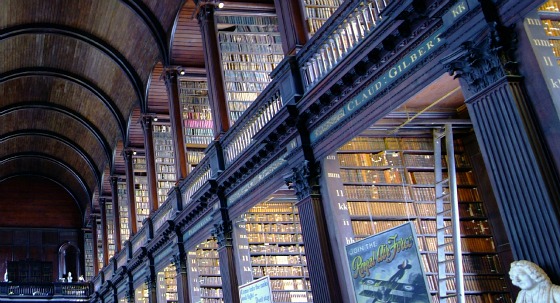 You can just visit the Old Library without being on a tour. Admission to the Old Library and the Books of Kells Exhibition is 10 Euros (2016 prices). Opening times are Monday to Saturday, 9.30am to 5.pm, Sunday (May – September) 9.30am to 4.30pm or (October – April) 12pm to 4.30pm. Another highlight outside is the famous Campanile in Parliament Square.  It's nearly 100 feet tall and was built in 1853.  Access to the chapel is sometimes available too, and that's well worth seeing. It's the only chapel in the Republic of Ireland to by shared by all denominations. We were particularly impressed with the huge painted window above the altar.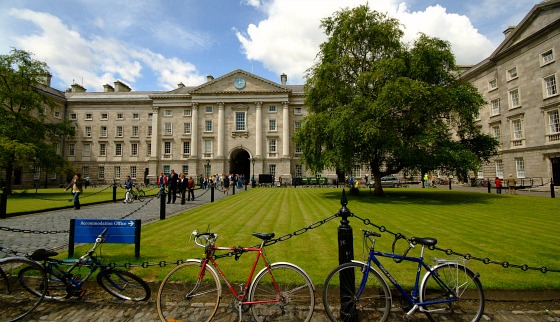 Another option is the  Dublin Historical Walking Tour which is led by graduates of Trinity College and starts at the main gates before taking you around the grounds.  It consistently gets good review from people who've been on it
LOCATION & CONTACT
Address:  Trinity College Dublin, College Green, Dublin 2, Ireland
Tel: + 353 1 896 1000
There are several ways to enter the campus of Trinity College, but the grandest way is through the main entrance at the bottom of Grafton Street right in the city centre of Dublin.  The Dublin Hop-on, Hop-off Bus Tour stops at Trinity College too.
MORE ON TRINITY COLLEGE
Dublin Historical Walking Tour – Includes Trinity College
Trinity College – Official Website
Dublin Hop-on, Hop-off Bus Tour – Stops at Trinity College
Hotels near the Trinity College – Lowest price guarantee from Hotels.com