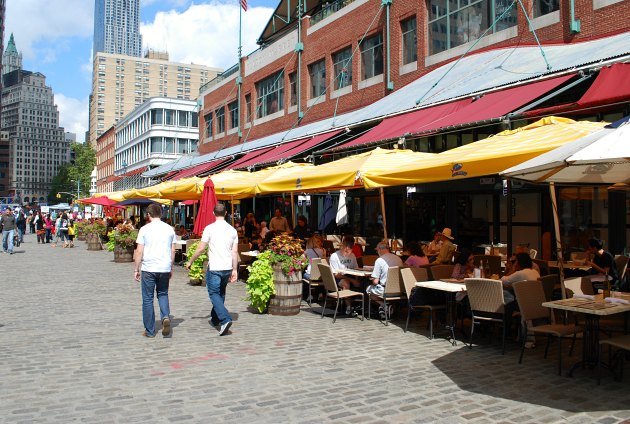 The Seaport district was a former port area of Manhattan, but now it's buzzing with bars, restaurants and designer shops. The area offers great views of Brooklyn and Brooklyn Bridge and has a huge new shopping and dining development at Pier 17.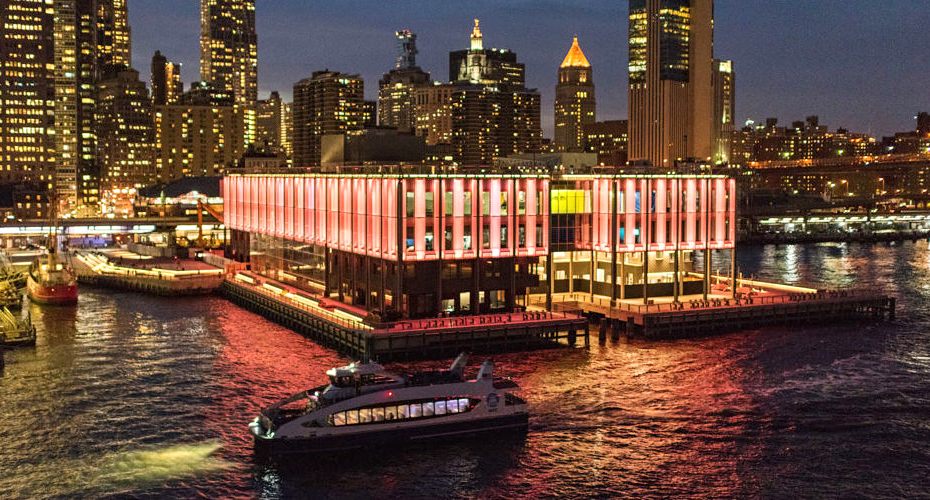 You can still catch a boat at the Seaport, as it's a stop for New York Water Taxis and also for sightseeing cruises. You can also now take a ferry from the Seaport to Brooklyn Bridge Park over the river. The area is home to the Seaport Music Festival and Pier 16 is a prominent location in the movie "I Am Legend". The South Street Seaport Museum is located here and it's a regular stop for most of New York's Hop-on, Hop-off Bus Tours.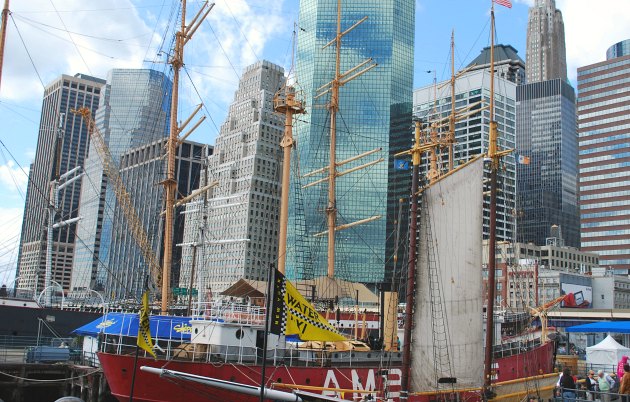 South Street Seaport is open Monday to Friday from 10am to 9pm and Saturday and Sunday from 10am to 7pm.
LOCATION & CONTACT
Address: South Street Seaport, South Street & Fulton Street, New York, NY 10038, United States.
Tel: +1 212 732 7678 (or 212 Sea-Port)
South Street Seaport is located where Fulton Street meets the East River, adjacent to the financial district.
MORE ON SOUTH STREET SEAPORT
Hotels near South Street Seaport – Great Rates from Hotels.com
Seaport District – Official website
South Street Seaport – Wikipedia
Walking Tour of South Street Seaport – From our Tours & Activities pages
New York Hop-on, Hop-off Bus Tour – includes free entry to South Street Seaport Museum
New York Travel Guide Books – Amazon.co.uk