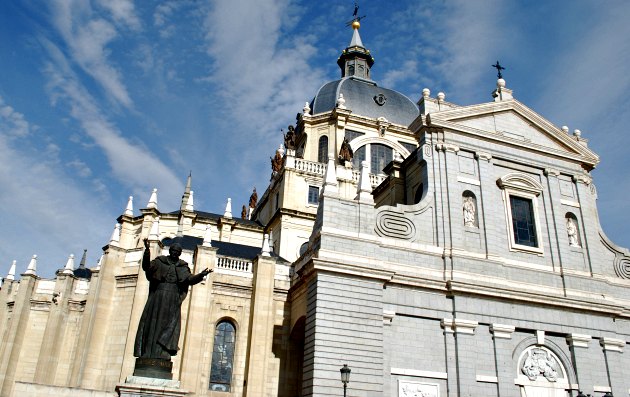 Almudena Cathedral in Madrid (Santa María la Real de La Almudena) is a modern cathedral by European standards. Although construction began in 1879, it wasn't actually consecrated until 1993 because of delays in construction caused by things like the Spanish Civil War. As such, the exterior is traditional Gothic, but the interior is very modern.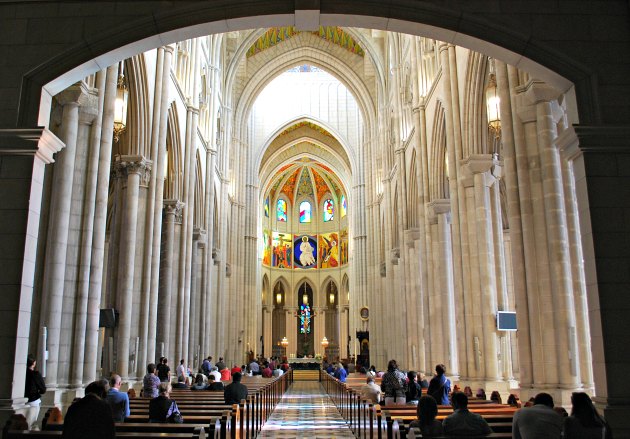 As you'd expect the cathedral has a main worship area and numerous additional chapels, but the most striking features inside are the stained glass windows. These all have a modern art slant with angular images and they are likely to be very different to traditional stained glass windows you may have seen before. The artworks on the wall all have a modern twist too.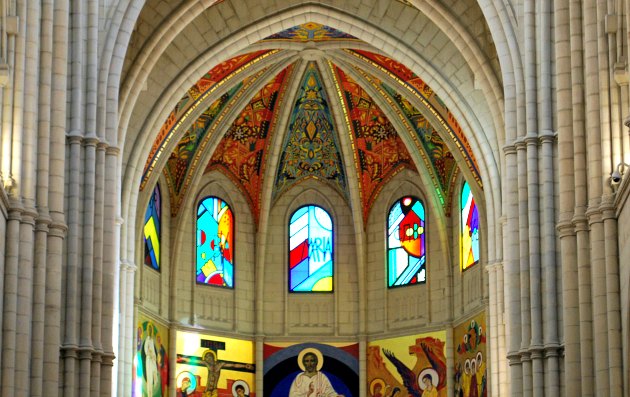 Full access to the cathedral is available when services are not taking place although you can have a discreet look around even if a service is underway. Look out in particular for the side chapels down the eastern side. They all have different themes and different stained glass windows. The one below we thought was particularly stunning.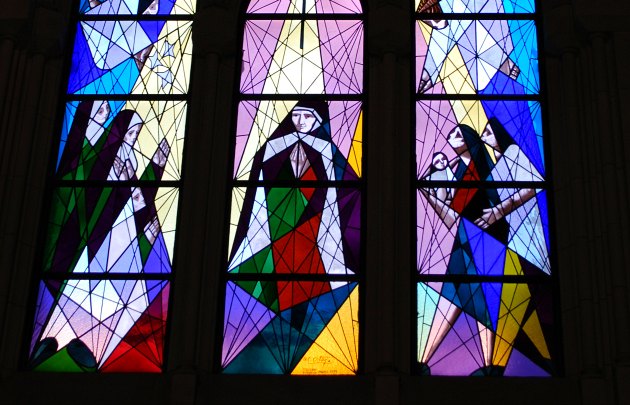 The crypt underneath the cathedral is also available to visit and is much more traditional in design. There is an area for services here too, but as you walk around the marble-floored aisles, there are memorial stones galore along with several tombs The entrance to the crypt is down the side of the cathedral itself on Calle Mayor.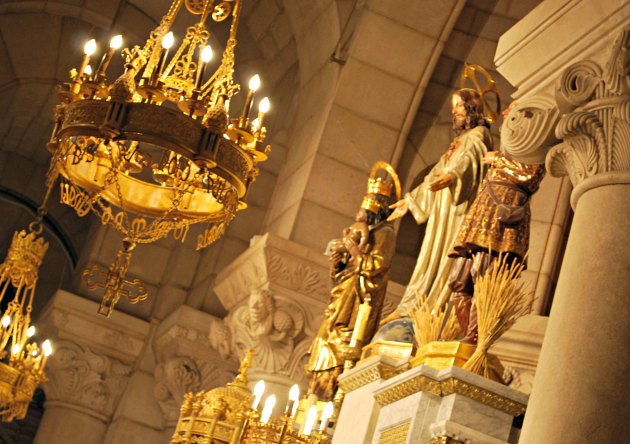 Almudena Cathedral is open daily from 9am to 8.30pm although admission is restricted during special occasions and services. Admission to the cathedral and crypt is free.
LOCATION & CONTACT
Address: Catedral de Sta Maria la Real de la Almudena, Calle de Bailén, Madrid, Spain
Tel: +34 915 42 22 00
MORE ON ALMUDENA CATHEDRAL
Almudena Cathedral – Official Website
More Things To Do In Madrid – Prices in UK Pounds
More Things To Do In Madrid – Prices in US Dollars
Hotels in Madrid – We recommend Hotels.com for the best prices