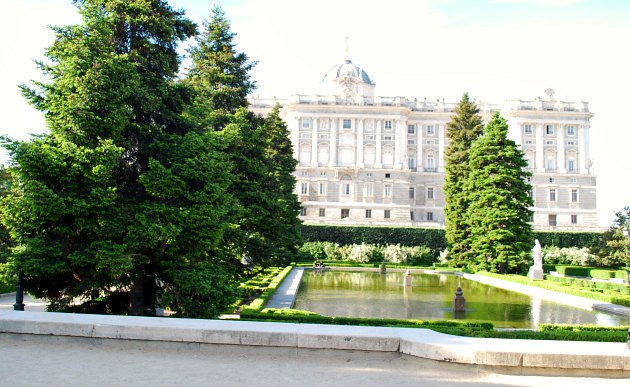 The palace gardens of Madrid are split into two separate garden areas for visitors. The Jardins de Sabatini and Jardins del Campo del Moro are both free to enter and have separate entrances. The smaller Sabatini gardens can be accessed from a stairway just past the palace itself and there are further entrances on Cuesta de San Vincente too. These gardens are the more modern of the two with multiple layers, plazas, manicured hedges and a reflecting pool.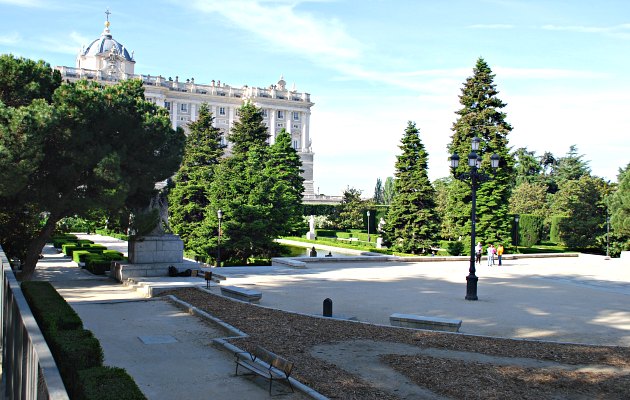 If it's a hot day, there is a lovely shaded area in the Jardins de Sabatini and there are plenty of benches to sit on. Dotted around you'll find numerous statues too. The whole area is built on the former stables for the palace and looks the better maintained part of the palace gardens. They opened to the public in 1978.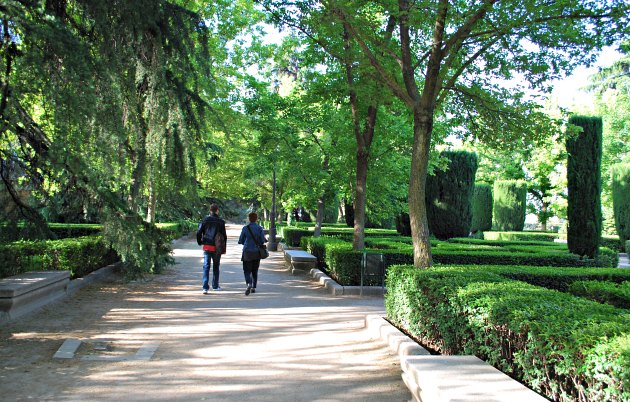 The older part of the palace gardens is Jardins del Campo del Moro which are accessed from a main gate on Paseo de la Virgen del Puerto. This area of the palace gardens is huge with wooded areas and grand formal walkways and dates back to the 18th Century. The centre piece is the water fountain, Fuente de las Conchas, which was sadly out of action on the day we visited.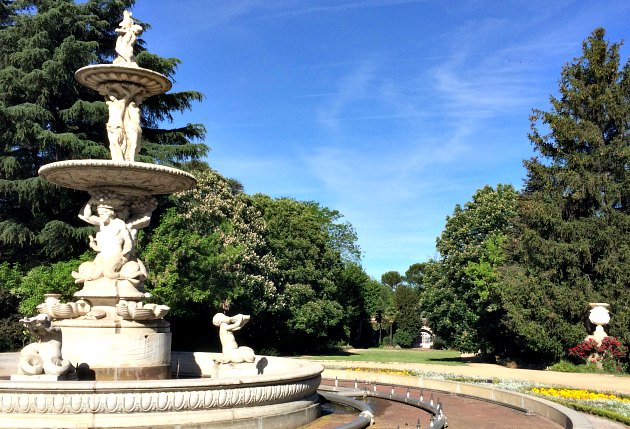 This area alludes to the history of Madrid as it was on this field that a Moorish army camped and laid siege to the city in in 1110. The whole gardens here extend to 20 hectares, but sadly we found them to be poorly maintained with weeds growing in the flower beds, un-mowed lawns and broken features. They were in a sad state when we visited and we can only hope some maintenance work has been carried out since.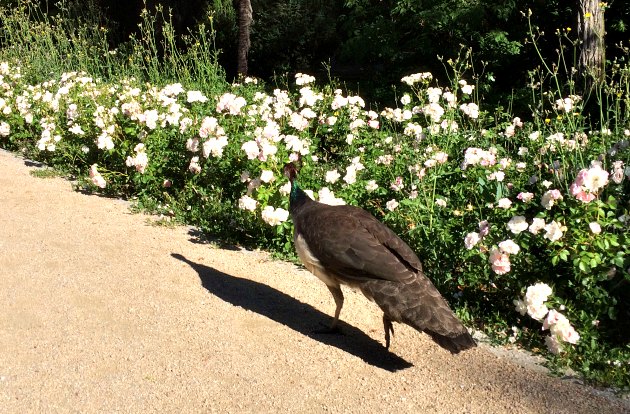 The Campo del Moro gardens are open daily from 10am to 8pm whilst the Sabatini gardens are open from 9am to 9pm daily. Occasionally the gardens are closed for special events.
LOCATION & CONTACT
Address: Jardins del Palacio Real de Madrid, Madrid, Spain
Tel: +34 914 54 87 00
MORE ON MADRID ROYAL PALACE GARDENS
Madrid Royal Palace – Official Website
More Things To Do In Madrid – Prices in UK Pounds
More Things To Do In Madrid – Prices in US Dollars
Hotels in Madrid – We recommend Hotels.com for the best prices