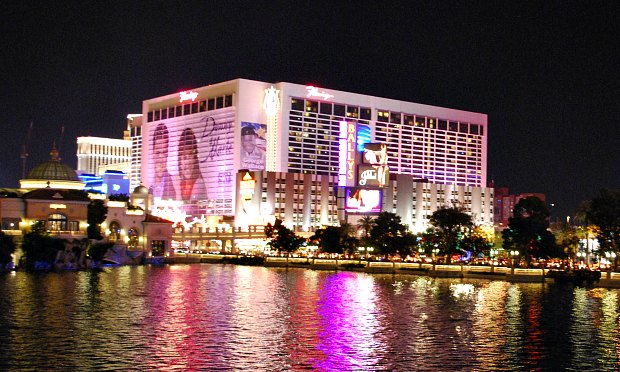 The Flamingo is one of the oldest hotel names to still survive on the Las Vegas strip and as such the hotel is much more traditional in its design than some of the more modern "themed" hotels. There's not much to shout about inside the hotel, but the highlight outside is definitely the Wildlife Habitat. You'll need to head through the casino and follow the signs to the rear. There you'll find a peaceful garden with real flamingos, huge Koi and also a couple of new arrivals in the shape of two Pelicans.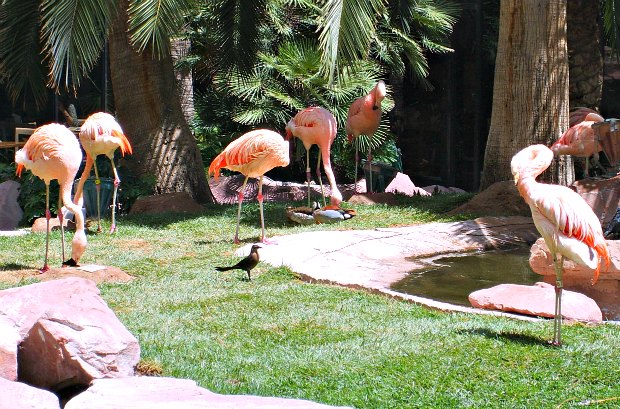 It's a sort of tropical oasis which is lovely to walk around. There are palm trees, waterfalls, pools with colourful Koi and of course the famous Chilean flamingos pictured above. At one point there were also penguins! They have now gone to a new home where the climate will suit them better. The hotel and wildlife habitat are open 24 hours a day. Another highlight outside is the illuminated Flamingo sign which is one of the best known in Vegas.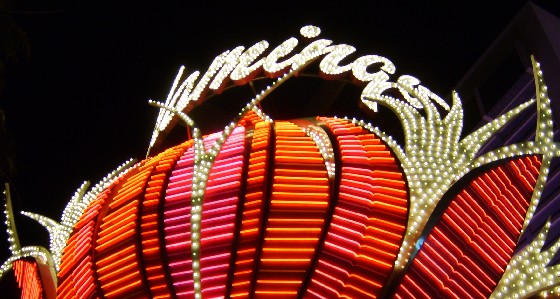 Also at the hotel, you'll find the Piff the Magic Dragon show.
LOCATION & CONTACT
Address: The Flamingo Hotel & Casino, 3555 Las Vegas Boulevard South, Las Vegas, NV 89109, USA
Tel: +01 702 733 3111
The Flamingo Hotel is bright pink so you can't miss it! It's on the Las Vegas strip opposite Caesars Palace.
MORE ON THE FLAMINGO HOTEL
Stay at The Flamingo – Best rates from Hotels.com
The Flamingo – Official website
The Flamingo – Wikipedia
Airport Transfers to The Flamingo
Legends In Concert Show – Get discount prices & book tickets
Las Vegas Guide Books – Amazon.co.uk