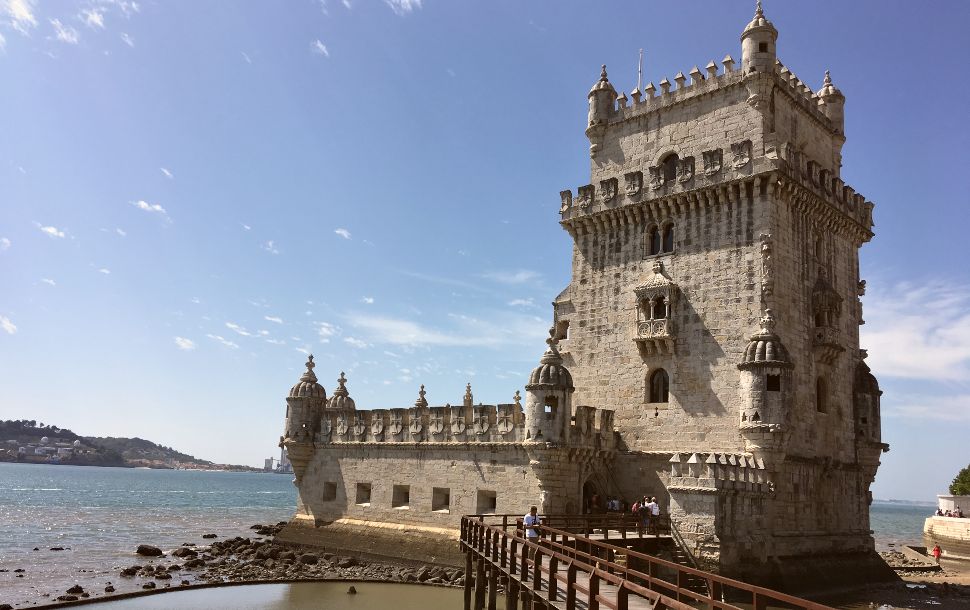 The Belém Tower (Torre de Belém) is another one of Lisbon's many World Heritage Sites. Officially it's called the Tower of Saint Vincent and it sits in its own garden on the banks of the river Tagus. It was constructed as a fortified watch tower to protect the city and dates back to 1514. You can still feel the history when you enter today but if you're planning to visit, the queues can be long at peak times. We'd recommend buying your tickets in advance here:
Belem Tower – Advance Skip The Line Tickets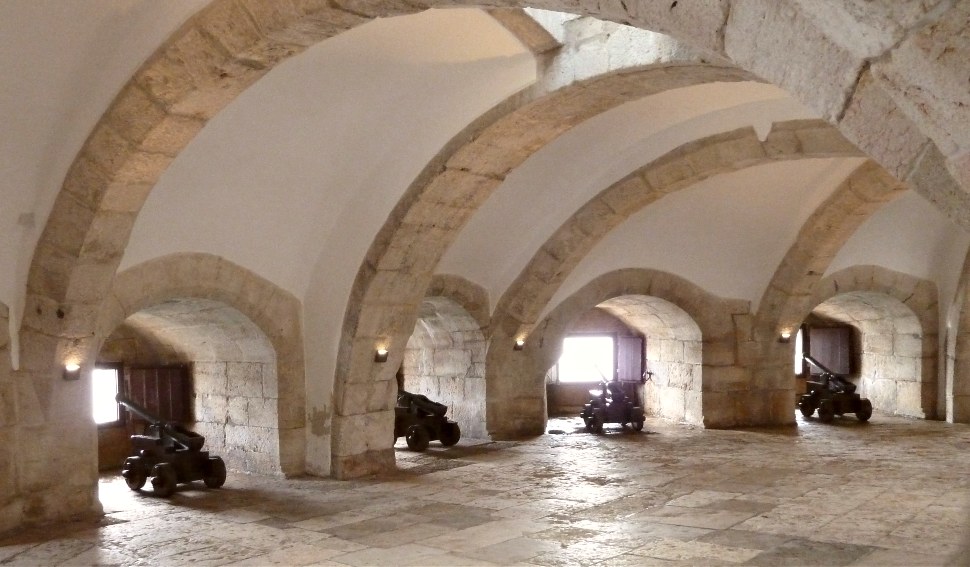 Before you enter, make sure you spend some time in the park around the tower looking at it from different angles. You see something slightly different from each view. The tower also looks completely different depending on whether the tide is in or out. There's usually a lively atmosphere on the dock side with fruit stalls, entertainers and plenty of tourists. When you do get inside you'll see why this place is rated so highly be UNESCO. The tower has five levels and the ground level, pictured above, has a large cistern with vaulted ceiling and openings for canon.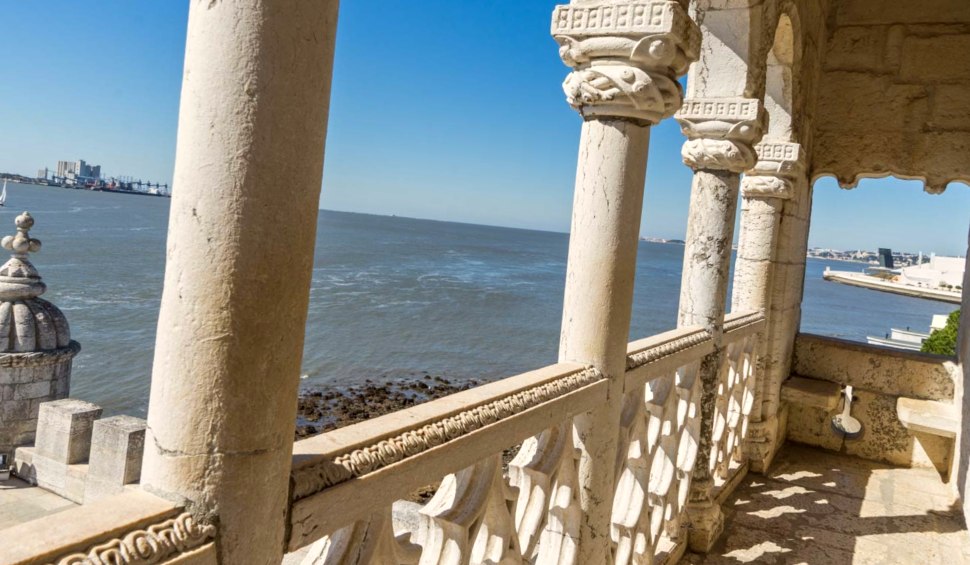 The other floors include a lovely stone veranda (pictured above), several rooms and outdoor viewing areas to allow you to see in all directions. Some of the viewing positions are fortified so that soldiers stationed here could remain safe whilst looking out to the river mouth and the sea beyond.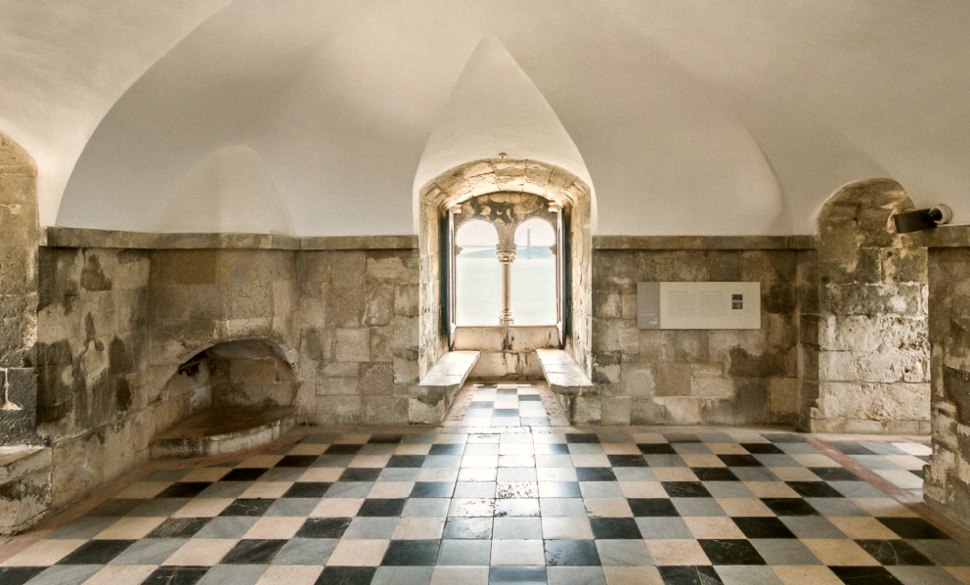 Belém Tower is open every day except Monday from 10am, closing at 6.30pm from May to September and at 5.30pm from October to April. Adult admission is 6 Euros (2019 prices). Admission is free with the Lisbon Card.
LOCATION & MAP
Address: Torre de Belém, Jardim da Torre de Belém, Av. Brasília, Lisbon, Portugal
Tel: +35 121 362 0034
Most of Lisbon's hotels are in the more central areas and as such you might need to use public transport to get to Belem. We'd recommend hoping on tram E15 which runs from Praça da Figueira. Purchase a Viva Viagem card and load it with 'zapping' credit to get the best price on the tram, but you can also just purchase a ticket on board if you're happy to pay more. You only need to zap once on entry. You can also get there by using the Hop On, Hop Off Yellow Bus Tour.
MORE ON BELEM TOWER
Torre de Belem – Official website
Torre de Belem – Wikipedia
Lisbon's Best Hotel Deals – We recommend Hotels.com
More Things To Do In Lisbon