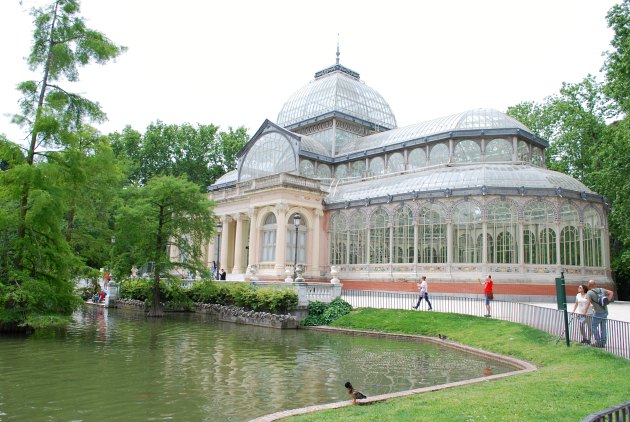 Retiro Park (Parque de El Retiro) in Madrid is a beautiful, manicured green oasis right in the centre of the city. At 125 hectares, it's unmistakable as you fly into Madrid airport with its huge boating lake at the centre. Located all around the lake are various styled areas and buildings that make up the structure of the park, all linked by walkways. Most impressive of all the structures is the stunning Crystal Palace (pictured above) which acts as an exhibition space.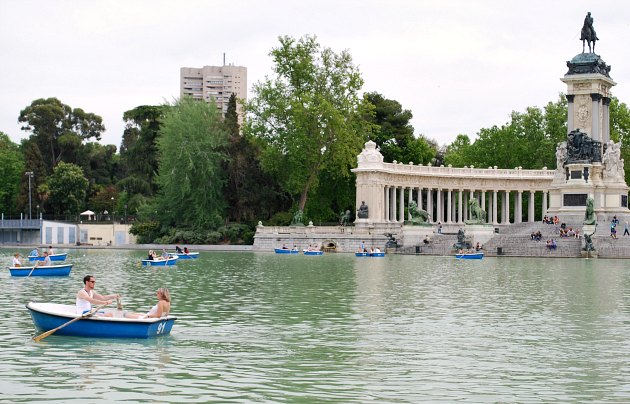 Other notable buildings in the Retiro Park include The Velázquez Palace, which was built in the 1880s as an exhibition space and is still used for this purpose today. There's also the monument to Alfonso XII which provides a backdrop to the boating lake and of course the lake itself. This was originally built when the park was the gardens of the Buen Retiro palace and was used to stage mock battles with model ships which were constructed in the Royal family's own shipyard! Today, you can hire a rowing boat, but battles are not encouraged. Another structure worth seeing is the Galápagos Fountain on Glorieta de Nicaragua which dates back to 1832.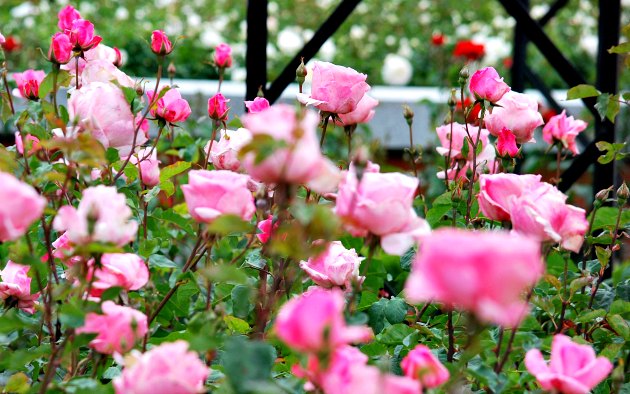 Then there are the various gardens to visit. The highlight for us was the Rose Garden (pictured above) which is beautiful. There's a lovely water fountain at the centre and then every different kind of rose you can imagine surrounds you. There are also formal gardens including the Jardines de Cecilio Rodríguez which feature paved walkways and clipped hedges. The garden bears the name of the designer who was Madrid's official park gardener and it's a very attractive part of the park.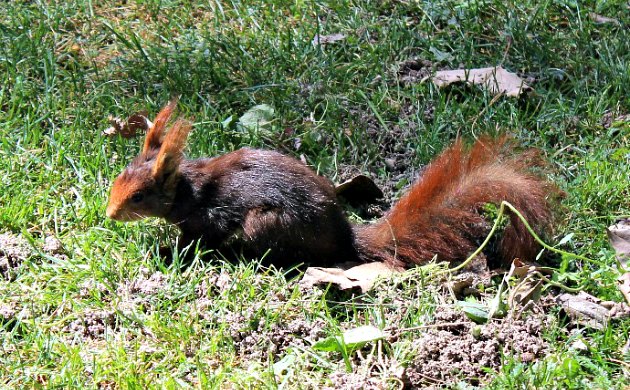 Also in the park look out for rare red squirrels. These struggle to survive in other areas of Europe due to competition from the grey squirrel, but here in the park they are thriving. You're most likely to see them in the naturally laid out wooded areas. Madrid's El Retiro Park is open from 6am to midnight in the spring and  summer and from 6am to 10pm in the autumn and winter. Admission is free.
LOCATION & CONTACT
Address: Parque de El Retiro, Calle de Bailén, 28071 Madrid, Spain
Tel: +34 915 30 00 41
MORE ON MADRID EL RETIRO PARK
Parque El Retiro – Official Madrid Tourism Website
El Retiro Park – Wikipedia
More Things To Do In Madrid – Prices in UK Pounds
More Things To Do In Madrid – Prices in US Dollars
Hotels in Madrid – We recommend Hotels.com for the best prices