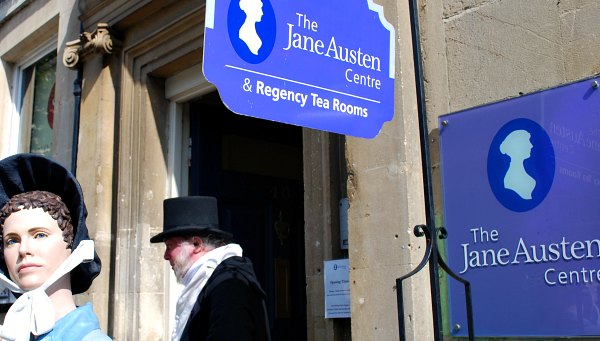 Jane Austen was a regular visitor to Bath and actually lived here in the early 1800s. This centre tells the story of her time in Bath and includes original letters and other Austen memorabilia. Some of the rooms her family rented were in a similar property on Gay Street, but this property has a large extension at the rear which houses the exhibition. Inside, we enjoyed the short film, narrated by Mr Whickham himself (actor Adrian Lukas), which shows you some of the places she lived and the influence that Bath had on her work. There's also a dressing up area and a new waxwork of how it's believed Jane Austen actually looked. This is an extract from our free Bath City Guide.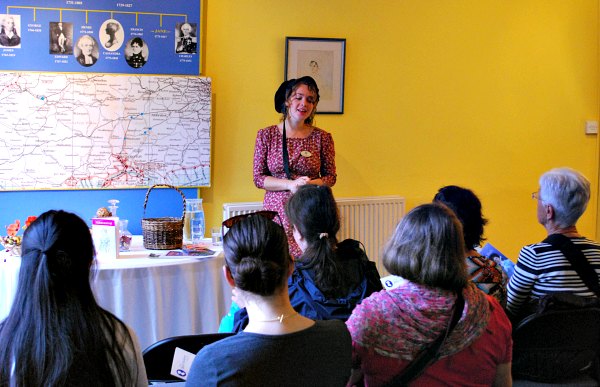 Your visit to the centre starts with an introductory talk about Jane Austen's life and work. Her family tree is explained along with the significance of Bath in her family. Initially, the family would just visit and rent rooms, but eventually they moved to Bath to enjoy the lifestyle that the city offered. It was a bit of a love-hate relationship for Jane though who didn't always enjoy the superficial nature of those who frequented the city. Bath certainly had an impact on her writing however. We really enjoyed the talk, but make the most of it, because the exhibition you see afterwards isn't actually that big.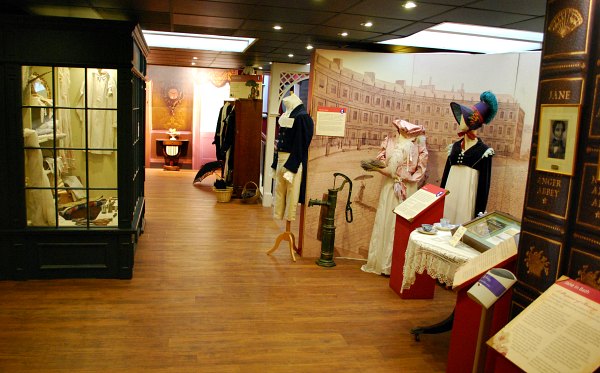 The exhibition space has certainly improved in recent years and you can spend as long as you want to browsing around the display boards and learning more about Jane Austen and her family. Don't be tempted to miss the mini-film half way around as we thought this was a brilliant explanation of the impact Bath had on Jane and her work. The waxwork is the latest addition to the exhibition and you see it right at the end. This is believed to be exactly how she would have looked.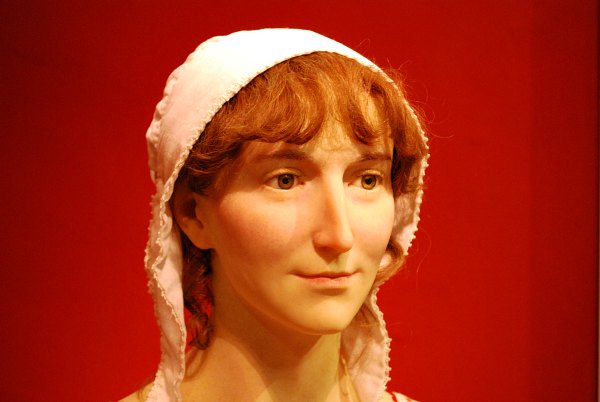 The Jane Austen Centre is open daily in the summer months from 9.45am to 5.30pm. In the winter months, the centre is open Sunday to Friday from 11am to 4.30pm and on Saturday from 9.45am to 5.30pm. Adult admission is £8 (2014 prices).
LOCATION & CONTACT
Address: Jane Austen Centre, 40 Gay Street, Queen Square, Bath BA1 2NT
Tel: +44 (0)1225 443000
If you want a different way to get the the Jane Austen Centre, we'd recommend the Bath Hop-on, Hop-off Bus Tour which stops just a stone's throw away in Queen Square. It also takes you to all of the other significant locations in the city with an informative commentary along the way.
MORE ON THE JANE AUSTEN CENTRE
Jane Austen Centre – Official website
Jane Austen Centre – VisitBath
Hotels in Bath – We recommend Hotels.com
Bath Guide Books – Amazon.co.uk