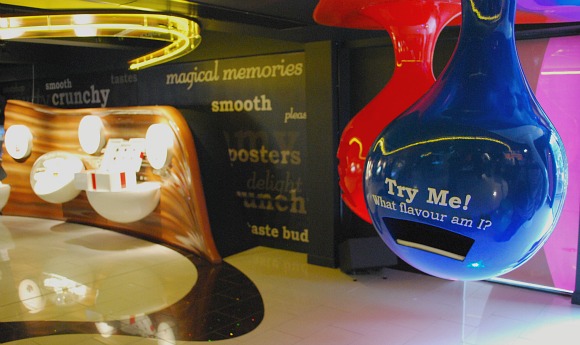 This is York's newest attraction and it's designed to celebrate the rich heritage in the city for chocolate and confectionary manufacturing. Terry's, Rowntree's and Craven all started life here giving birth to classics like Fruit Pastills, the Kit-Kat and the Chocolate Orange. When you visit the attraction, you arrive by lift on the top floor where the origins of chocolate are explained with a cine screen and a taste of cocoa water, which is particularly unpleasant! Next door, the bit that impressed us most, was the explanation of how chocolate arrived in York using photos from the past that come to life, Harry Potter style, and interact with the tour guide. Very clever! Next a trip to the demonstration area where chocolates are made in front of you. There's a handy dose of nostalgia at various points along the tour too with choclate bars and commercials from the past. All in all, an very enjoyable experience, although we could have done with a bit more chocolate! This is an extract from our free York City Guide.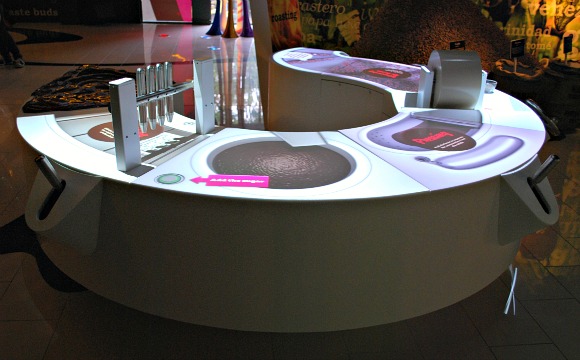 When you go downstairs to the demonstration area, the first thing you see is the "Chocolate Factory" pictured above. This is an interactive exhibit which is explained by a host and it shows you exactly what processes are involved to make chocolate. The children on our tour enjoyed spinning the wheels and pulling the levers to make it all happen. Next there's an area with audio visual information and we enjoyed the exhibits of old chocolate bars we remembered from our childhood. The final section is where chocolate is made in front of you and you get to taste some too.  The timings were a little off on the day we visited, so when we got to the chocolate making, a group in front of us had just finished. As such we had to wait around a while before the next demonstration began.
York's Chocolate Story is open daily from 10am to 5pm. Adult admission is £9.50 on the door or £8 if you buy online in advance (2012 prices). Tickets are timed as tours begin every 10-20 minutes.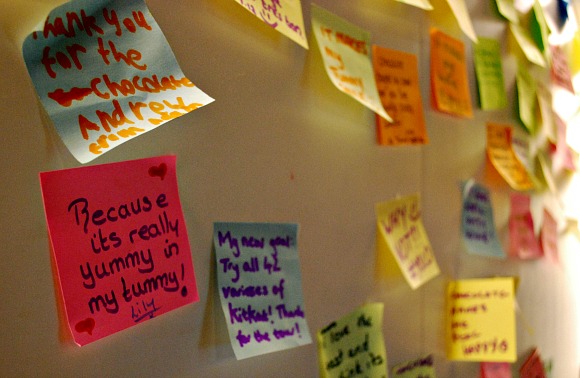 Downstairs alongside the main tour entrance is a Chocolate Bar which serves yummy hot chocolate and sells bars of chocolate too. The chocolate bar is open daily from 10am to 6pm but there are later closing times at peak periods.
LOCATION & CONTACT
Address: York's Chocolate Story, King's Square, York, YO1 7LD
Tel: 0845 498 9411 (within the UK)
MORE ON YORK CHOCOLATE
York's Chocolate Story – Official website
Rowntree's Chocolate – Wikipedia
Terry's Chocolate – Wikipedia
Hop-on, Hop-off Bus Tour – Stops near to York's Chocolate Story
York Pass – Free entry to many York attractions
VisitYork.org – Official York Tourism Website
York Hotels – We recommend Hotels.com with their lowest price guarantee
York Insight Guide – Amazon.co.uk
Yorkshire Travel Guides – Amazon.com (USA)