The Blackpool tramway has been operating since 1885 and is one of the oldest electric tramways in the world. The route from Starr Gate to Fleetwood is 18km long and offers lovely sea views for most of it. Blackpool was known for its vintage trams which were still used for regular services right up until 2012. At this point, the tramway was modernised and a new fleet of modern trams were introduced. These trams are much more efficient and comfortable but for us, as visitors to Blackpool rather than commuters, they just don't have the same magic.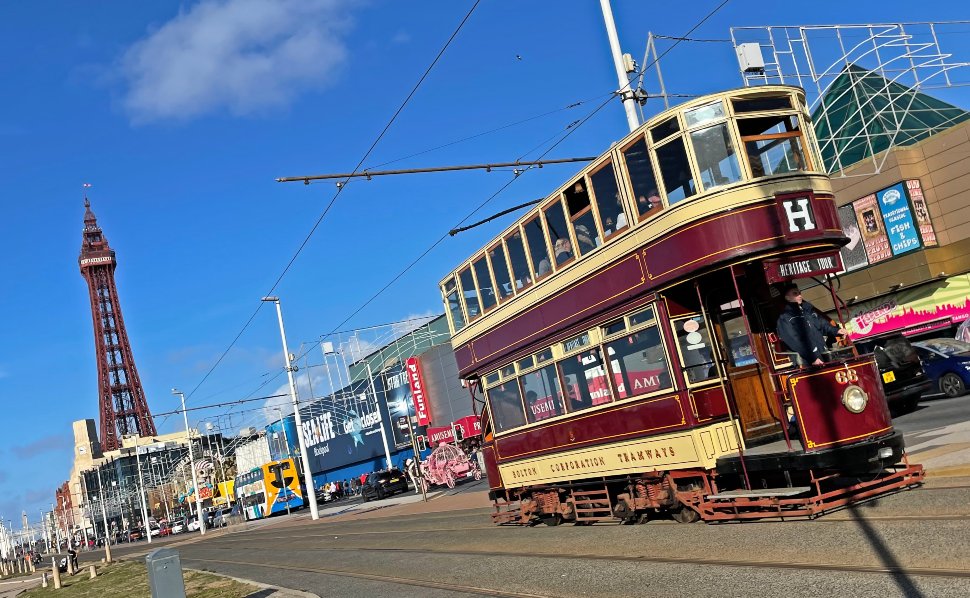 Whilst the regular services up and down the line are now the modern trams, there is still a way to ride the vintage ones. Each day, there are special vintage services available as private tours. They are more expensive, but it's still a way to get the feel for how Blackpool used to be.
Many of the vintage trams are beautiful and have incredible designs. Our favourites are the open-top ones that look like boats! However, the large double-decker ones are just as fun to ride.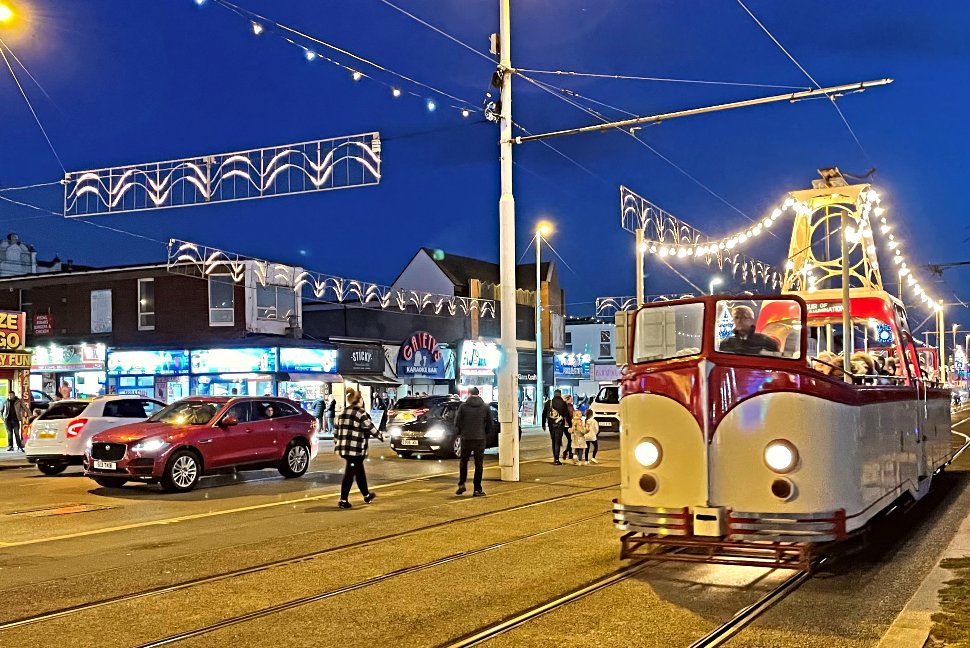 There's no doubt that it's sad that these vintage trams are no longer running on the regular services, but you need to think of them as working museum pieces now. It's still a fabulous experience to ride them – you just have to pay a museum price to do it.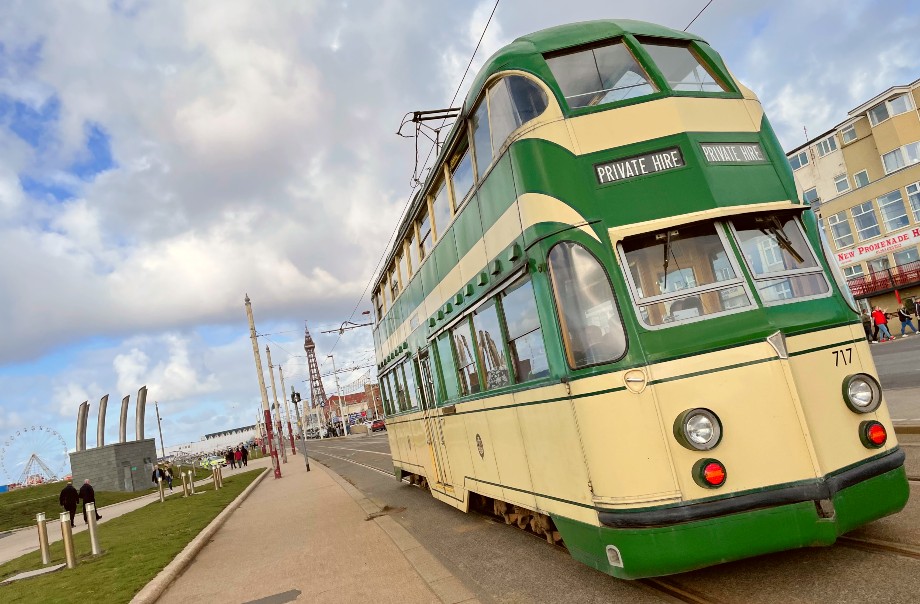 There are a range of heritage tours available and they run from the special heritage tram stops. There's a promenade tour from £6, a Fleetwood coastal tour from £8 and illuminations tours from £10 (2023 prices), usually on specially illuminated trams. You can also visit the heritage tram depot where 40 heritage trams are housed.
LOCATION MAP
This map shows the location of Heritage Tram Stop near to Blackpool Tower….
MORE ON BLACKPOOL'S HERITAGE TRAMS
Blackpool Heritage Tram Tours – Official website
Blackpool Heritage Trams – Wikipedia
More Things To Do In North West England
Books on Blackpool – Amazon.co.uk