There's nothing like a stroll on the pier when you head to the seaside, but in Blackpool there are three to choose from! To be honest, you don't need to 'choose', just visit all 3 to see what they have to offer.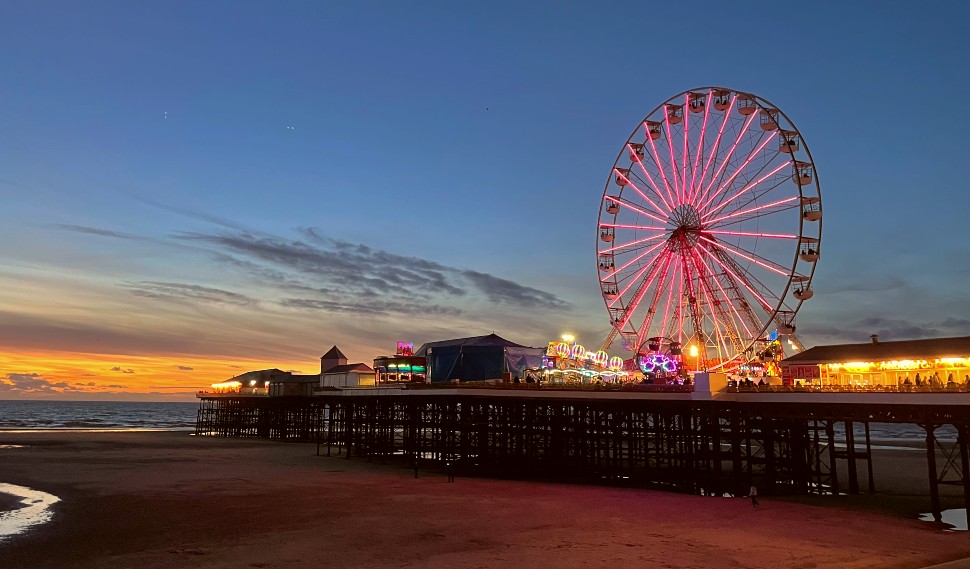 Blackpool Central Pier – This pier, built in 1868, offers a range of facilities and rides. There's a huge amusements hall at the front, followed by lots of children's rides and games. The pier operates a ticket system where you need a certain number of tickets to go on each ride. Tickets can be purchased in bulk at the various booths. Highlights include the big wheel and the dodgems. At the end of the pier is a large bar with great views of the sea.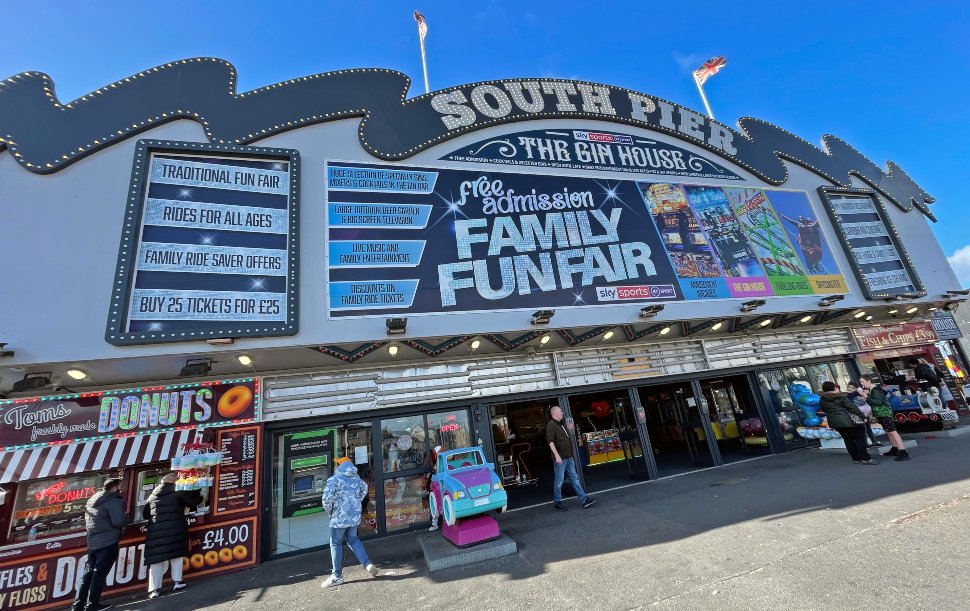 Blackpool South Pier – This pier is closest to the Pleasure Beach and offers some thrill experiences to enjoy. Behind the amusement hall there are specialist shops and then a range of rides. Try the mouse based 'Crazy Coaster' and the Sky Coaster at the end of the pier. The pier was built in 1893 and is also home to a gin bar with live music.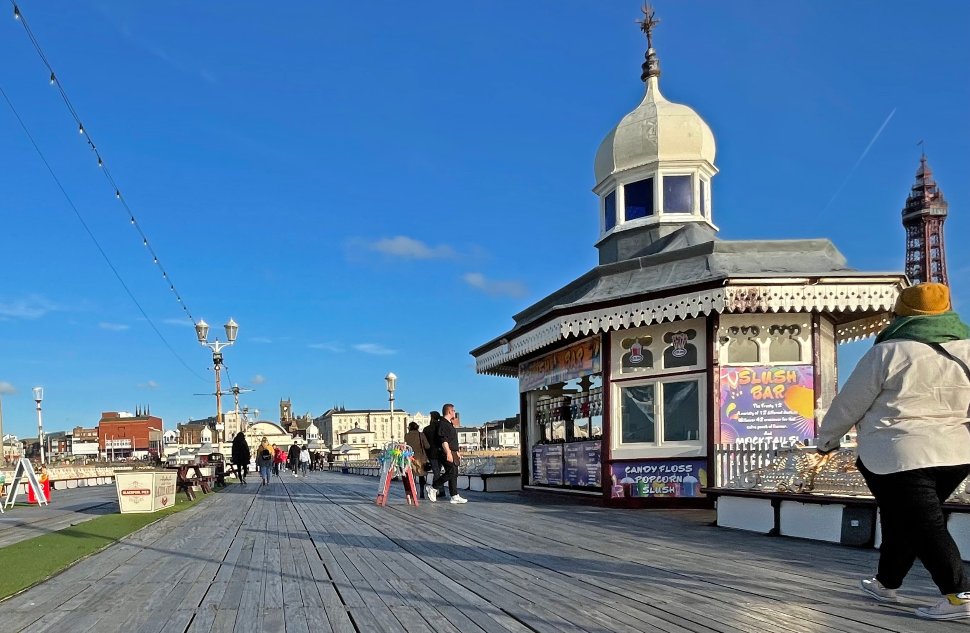 Blackpool North Pier – If you're looking for a more traditional pier, this is the one for you. There's a bar and traditional shops on the promenade, but then just an expanse of wooden boards to walk the length of the pier with great views all around. Try the ice cream from the vintage style shops dotted along the length of the pier. At the end is a large bar with a partly open roof offering live music, a gin bar, a vintage carousel and a theatre. This is our favourite of all of Blackpool's piers. You feel like you're walking through history as you walk along the boards here and the views of the tower are superb.
LOCATION MAP
This map shows the location of Central Pier, but you can move it around to see the other piers in Blackpool
MORE ON BLACKPOOL'S PIERS
Blackpool Piers – Official website
Blackpool Beach – Visit Blackpool
More Things To Do In North West England
Books on Blackpool – Amazon.co.uk