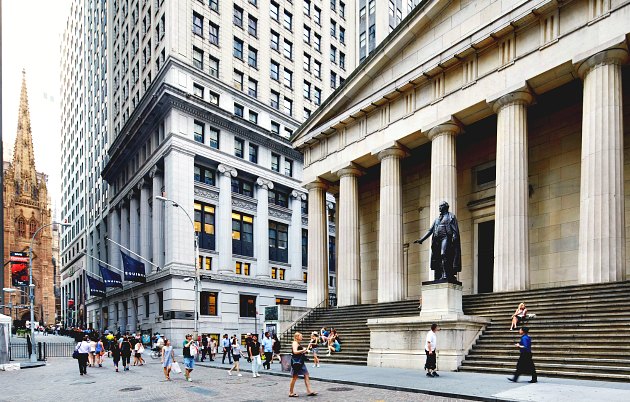 Wall Street is the home of New York's financial district. It's here that you'll find the grand frontage of the New York Stock Exchange (pictured below) and the Federal Hall (pictured above). Other buildings of note on Wall Street include The Trump Building (at No 40) and Tiffany & Co.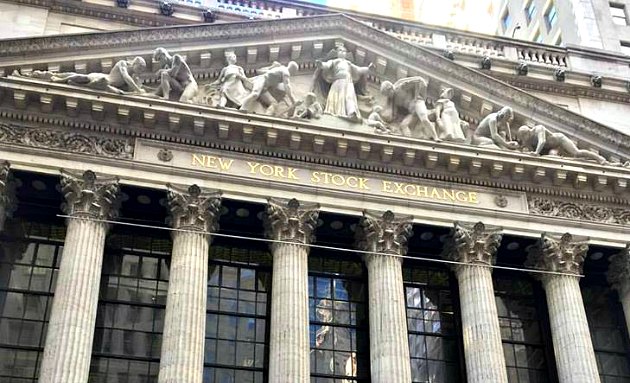 There are a couple of other things that tourists should see nearby. Firstly, the iconic bull statue on Broadway and secondly the beautiful Trinity Church which is at the end of Wall Street.  Make sure you go inside too, there's something quite calming about being there.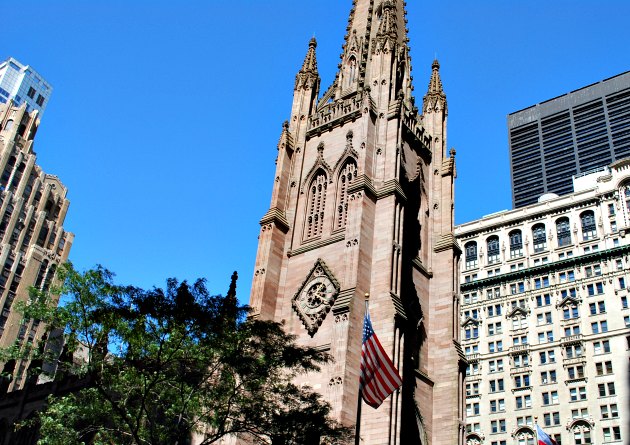 Trinity Church is open from 7am to 6pm Weekdays, 8am to 4pm on Saturdays & 7am to 4pm on Sundays.
LOCATION & MAP
Address: Wall Street, New York City,  New York, 10005, United States
Tel: +1 212 656 3000 (New York Stock Exchange)
Wall Street is in the Financial District of Manhattan, just off Broadway.  You can take the New York Hop-on, Hop-off Bus Tour to get there.
MORE ON WALL STREET
Recommended hotels near Wall Street – Discount deals from Hotels.com
Wall Street – Wikipedia
Trinity Church – Official Website
New York Hop-on, Hop-off Bus Tour – Stops at Wall Street
Wall Street Insider Walking Tour – From our Tours & Activities pages
Books on New York – Amazon.co.uk