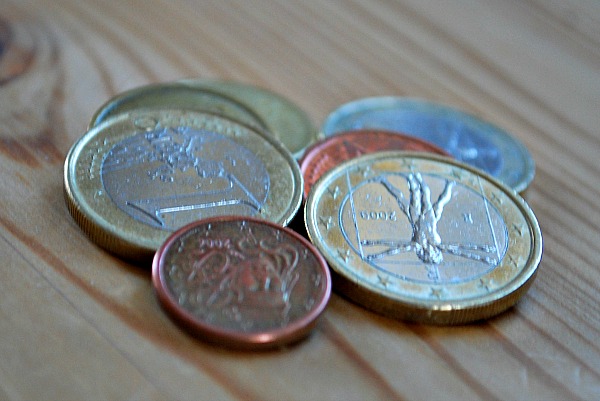 Generally tipping in most European countries is a small added extra to the bill which is appreciated by the server, but is not expected to be a large sum like it is in the USA. This is because servers in most countries in Europe receive a standard wage and tips are a bonus on top. This is our general advice for Europe with some exceptions in different countries listed below…
GENERAL RULE FOR TIPPING IN EUROPE
As with all countries in the world , the first rule in restaurants is to check the bill as sometime service is included. If it's not then you have a choice about whether to tip and how much to tip. This varies a little from country to country in Europe, but generally leaving a small token on top of the bill is appreciated. Around 5% is plenty.  This is only in establishments where there is waiter or waitress service. If you order at a counter, there is no need to tip.
Luggage handlers in most countries expect a small token for transporting your bags to hotel rooms etc, but it should be a fairly small amount per bag – 1 Euro is plenty.
Tour Guides also expect a small amount for a job well done, but again you should tip according to how well you think they did and not tipping at all is an option.
Taxi cabs do not normally expect a tip as in most European countries they are allowed to add extra to the bill for bags etc.
EXCEPTIONS TO THE RULE ABOVE
United Kingdom – See our special page for Tipping in the UK where it is normal not to leave a tip at all in many places.
Denmark – Service charges have to be included in restaurant prices by law so there is no need to tip here, unless you really want to.
Spain & Portugal – Tipping in restaurants is expected of around 10% of the bill, but you can vary this up or down depending on the service. Elsewhere a small tip rounding up the bill is customary.
France – A service charge is included in your bill by law and is part of the displayed prices, but you can add extra Euros if you want to. The words Service Compris on your bill mean that service is included in the price.
Italy – There is no need to tip here as service is included in restaurant prices, but rounding up the bill to the nearest Euro often happens.
Germany & Austria – The general rule applies, but tips are not usually left on a table – you simply tell the server what you want to pay. So if your bill is 44 Euros, you might say 46 when you hand over a 50 Euro note. You will then get the change of 4 Euros rather than 6.
MORE ON EUROPE
Things To Do In Europe
Reviews of Tourist Attractions in Europe – From our sister-site, Free-Attraction-Reviews.com
Paris City Guide
Rome City Guide
Amsterdam City Guide
Copenhagen City Guide
BACK TO…TIPPING AROUND THE WORLD
BACK TO…CITY BREAK ADVICE